Zelda: Skyward Sword E3 2011 Trailer — Game Coming This Holiday Season
The next installment in the Zelda series takes flight this holiday season, but you can take an early look at the game right here with this E3 2011 trailer.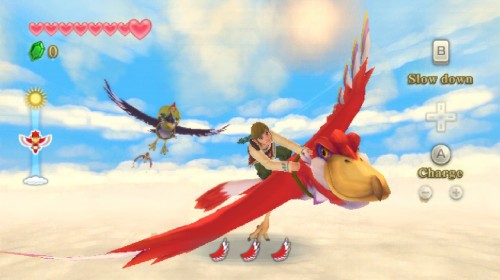 If you're a loyal Zelda-fan, as I'm sure many of you reading this website are, this 2011 is shaping up quite nicely for all you lot (although the same can't be said for your wallets afterwards.) Not only do you have one Zelda game coming out this year, but two, count'em two Zelda games arriving on two individual platforms.
The first is The Legend of Zelda: Ocarina of Time 3D and then coming this Holiday Season as a somewhat fitting end to all this Zelda-esq celebration, is the Wii MotionPlus centered The Legend of Zelda: Skyward Sword for the Nintendo Wii, which was given its proper time in the spotlight at this years E3.
And yes there was a shiny E3 trailer of Skyward Sword, giving all its viewers a small glimpse into this latest outing in the Zelda-universe. One filled with blue skies, large flying birds that you can ride like horses and prime examples of fast-blade swinging action – oh and creepy bad guys too, because you can't have an epic quest without creepy bad guys.
For the gameplay of Skyward Sword – which has radically changed from that of 2006's Twilight Princess – all of Link's movement, his sword-attacks and his bow-shooting, is controlled one-to-one via the precision of the Wii MotionPlus. In fact MotionPlus is required in order to play Skyward Sword.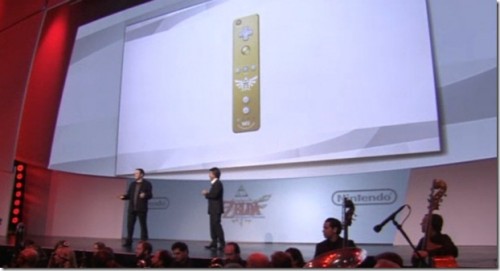 Worry not though if you haven't picked this accessory up yet, around the time of Skyward Sword's release in North America, the "Big N" will be offering a special Zelda 25th anniversary-themed Wii Remote, that should have MotionPlus functionality built right in. Shh! Did you hear that? Hmm, I think it's the sound of Nintendo printing more money.
Via: Siliconera