Zelda: A Link Between Worlds 3DS XL Headed To North America
November 22 gets perhaps the most desirable portable ever made, as a golden, Triforce laden 3DS XL makes its way to retailers in North America.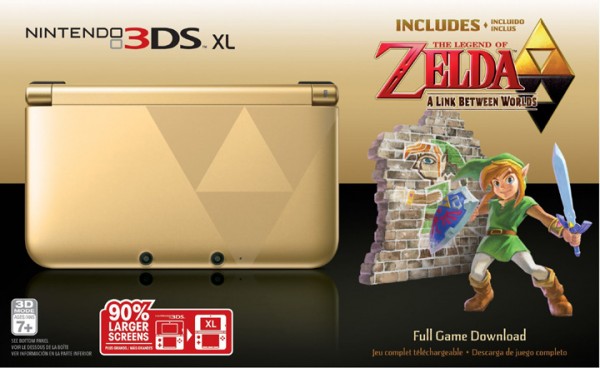 Gold has always found its regal way into almost every release of a new Zelda game. It began with gold NES cartridges (fake ones, of course) for the first Legend of Zelda game, and now that tradition continues with a limited edition Nintendo 3DS XL that coincides with the debut of The Legend of Zelda: A Link Between Worlds, coming out on November 22.
Internet gumshoes had already took the wind out of the big surprise by discovering a leaked GameStop circular for Black Friday, which depicted the box for the limited edition 3DS XL for the suggested retail price of $219.99(USD.) Now official, Nintendo has gone ahead and provided some lovely up-close shots of the handheld that beautifully features gold-and-black coloring and a finely silhouetted Triforce printed on the top and bottom shell.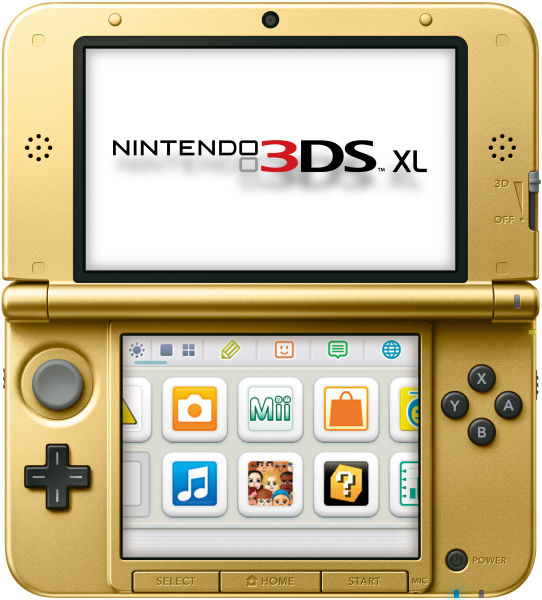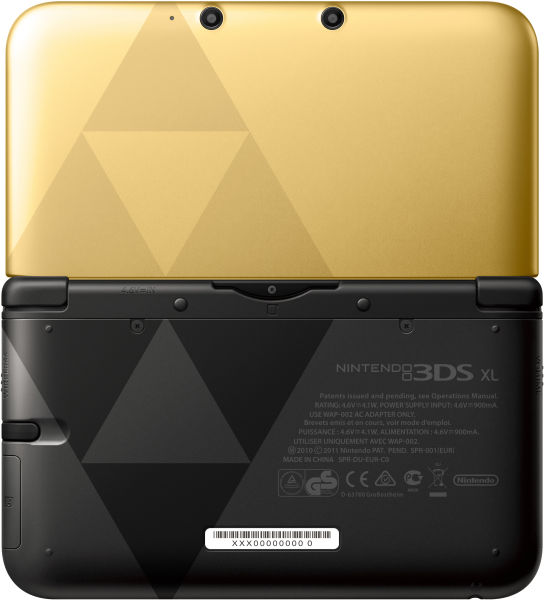 If you're wondering about that twenty dollar price hike for this particular piece of Nintendo hardware, it should be noted that this is a limited edition bundle, and as such, every box comes with an eShop download code for A Link Between Worlds. So, that's a rather gorgeous handheld, a copy (sadly, not physical, but you take what you can get) of one of the most anticipated games from Nintendo this holiday season, and all for around $200 bucks? Sounds like a winner to me.
Although, I'm pretty sure there's a good segment of current Nintendo fans cursing themselves for jumping the gun a tad too early on getting a new 3DS XL, and are now contemplating an exchange for this A Link Between Worlds themed portable (seriously, it is really nice looking in these photos.) I spotted a few peeps on my Twitter feed who are in such a worrisome, not-so-really predicament.
Keep it here on WiiNoob for more Nintendo news, the Wii discontinued in Japan, and what's in the latest firmware update for the Wii U.