FIFA 14 Legacy Edition Offers Nothing But An Updated Roster
Some people have claimed that hardly anything ever changes between sports videogames iterations, but this time around, they're actually right.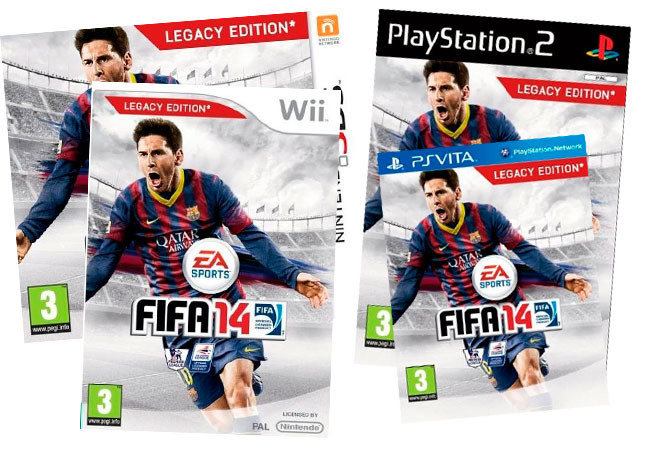 FIFA 14 is coming out this week for all the main consoles except the Wii U, that is Xbox 360, PlayStation 3, and PC. EA have claimed that this is due to the poor sales of the previous FIFA 13 version for the Wii U, but in an effort to still reach out to the Nintendo crowd , they will be releasing FIFA 14 Legacy Edition instead, for 3DS, Vita, Wii, and PS2. The thing about this version? It features no updates from last year's version.
As Nintendo themselves explain, FIFA 14 Legacy Edition "delivers unmatched authenticity that reflects the current football season with updated kits and rosters but no updates to gameplay or game modes." All in all, it's just a roster update, but the same game as FIFA 13, just as solid or weak as it was last year.  While this might bother some of the hardcore fans of the franchise, the worst part is that the game still retails for full price, which seems a bit extreme for what could essentially have been DLC. How will this affect the sales of the game remains to be seen.
Read more stories at Mario Kart Stop-Motion Animation Using 3D Chalk Art and Nintendo Stock Down After Exclusion From Nikkei 225.