Treasured Gift – Musical Life-Sized Zelda Treasure Chest
An Etsy shop creates a real-life version of a treasure chest from Nintendo's The Legend of Zelda series, which plays a familiar tune.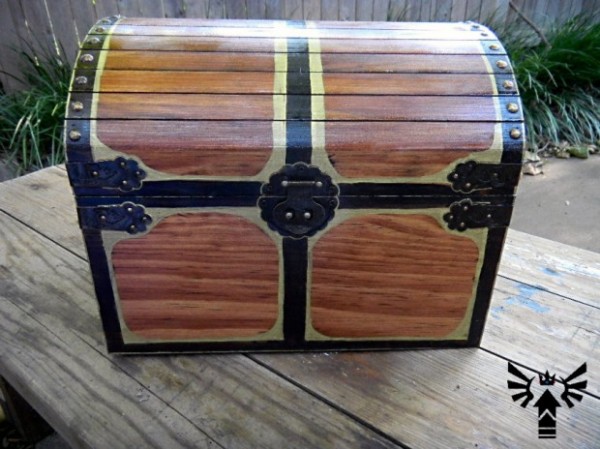 There's something magical about opening a treasure chest in any Legend of Zelda game. It must be that treasure box opening jingle; that slow melodic build-up of wind instruments that quickly reaches a loud, triumphant exclamation of horns upon the dramatic reveal. I don't know about you, but when I hear that music it instantly fills me with a kid-like bliss.
Sadly, it's a feeling that hardly compares to the one possibly felt by the lucky purchaser of this actual, life-sized version of a Zelda treasure chest – particularly the kind discovered by Link in the Nintendo 64 releases of Ocarina of Time and Majora's Mask – from Etsy shop BygonesandPowerUps, run by Cassandra Hessler of Tulsa, Oklahoma.
It's construction appears pretty dang solid all around; made of fine wood and stained in pine to give it a nice aged look that matches its in-game familiar. The dimensions for the Zelda treasure chest measure 12.75 x 10 x 10.25 inches, which is a rather large and should make the perfect holding for a sizeable prized possession that is worth of its keep.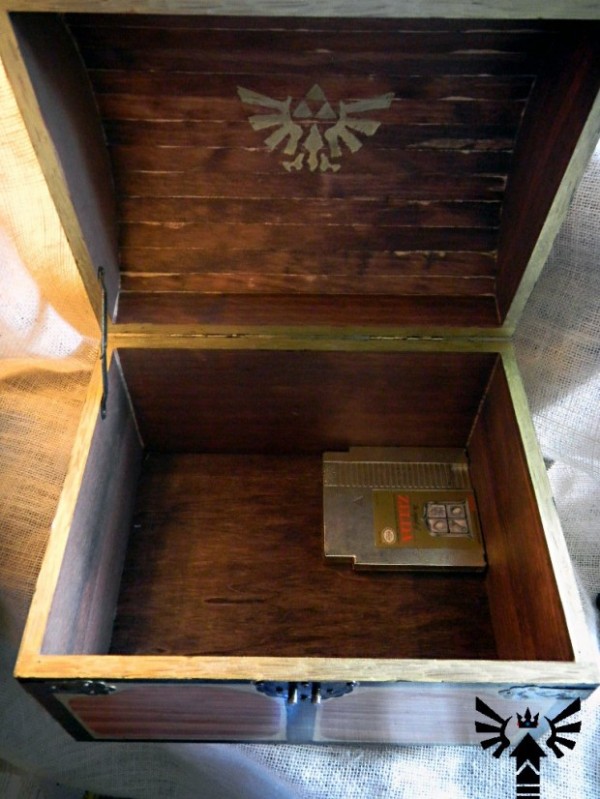 Oh, but of course, that magnificent chest opening sound, which indeed does play whenever you happen to open it (for reference, the tune is take from The Legend of Zelda: A Link to the Past. Good choice.) The sound is interestingly activated by light, too, which I'd imagine would be a godsend for folks who'd rather not be awoken by the chest in the middle of the night.
I'm not sure about the amount of Rupees it would take for you to buy this Zelda treasure chest, but in good old American dollars it goes for $150(USD). BygoneandPowerUps do have miniature chests – that also play music upon opening – for a more reasonable price point if the bigger version is too much for wallet. Check them out.
Don't forget to check out what else we have to offer on WiiNoob, like refreshing Pokémon cocktails to celebrate the release of Pokémon X and Y, and a round up of game trailers (Super Mario 3D World, anyone?) from the latest Nintendo Direct.