Nintendo Announces Pokémon X/Y 2DS Bundle For $150
Add another stocking stuffer in your letter to Santa, as Nintendo offers up a 2DS bundle with one of their biggest hits of 2013.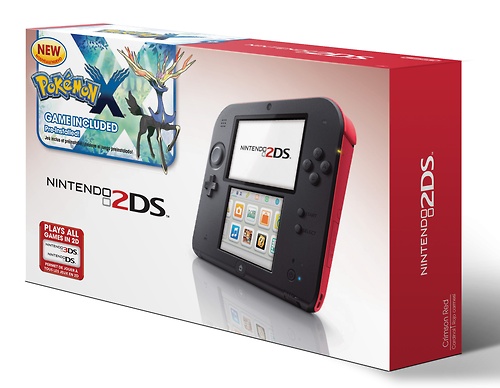 If the many Black Friday deals didn't persuade you into jumping on the Nintendo handheld bandwagon, be prepared for your willpower to be tested once again. Target and Toys R Us will both be selling a $149.99 USD Pokémon X and Y bundle featuring Nintendo's 3D-less portable, the Nintendo 2DS, starting December 6.
Somehow Nintendo isn't quite content with the 2 million copies they already sold of Pokémon X and Y in North America, and if this particular bundle doesn't move units, then I don't know what will. The latest entry was introduced in October – around the same time as the Nintendo 2DS, funny enough – and finally brought the franchise into the 3D age.
It also had well integrated online to boot, which is surprising for a game on a Nintendo platform of all things. Who would have thought?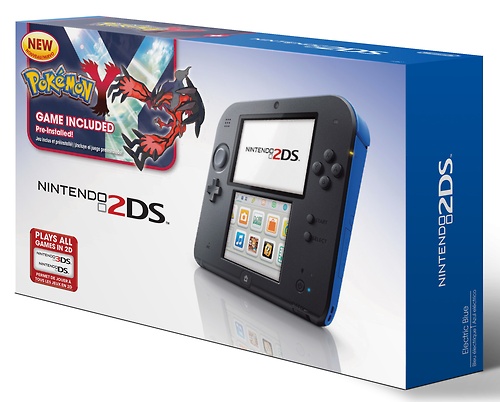 For $149.99 USD this bundle is a splendid value, and with 2013 coming to a close, I'm reminded of how much Nintendo has been kickin' it with the 3DS. Dat software line up is impressive. Admittedly you'll lose out on 3D-viewing in part of the Nintendo 2DS lacking it (stereo sound output, too), but aside from that, Nintendo's fresh-face handheld is solid as a rock.
There is a tiny hitch to this deal though, but only in what version of Pokémon X and Y you want. Basically, Target will offering one bundle with Pokémon X and a red 2DS, while Toys R Us will have the reverse with Pokémon Y and a blue 2DS; both have the game pre-installed on each system, although the Toys R Us version comes pre-loaded on a SD card.
Stay with WiiNoob for more of the latest news, the future of Miiverse on the Wii U and 3DS, and a look at some future games coming to the Nintendo family.