E3 2011: Nintendo Celebrating 25 Years Of Zelda
The Legend of Zelda series was one of the main attractions at Nintenod's E3 presser — find out how they're celebrating it's year-long birthday.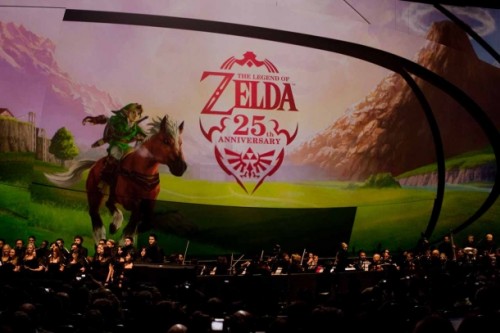 This year The Legend of Zelda series is turning the big two-five. A significant fact that did not go unnoticed by Nintendo at their Electronic Entertainment Expo event on Tuesday — I mean great Tri-Force of knowledge, they even started the show with a fabulous tribute video montage accompanied by a live orchestra.
Although the overt Zelda love didn't stop there, because Nintendo announced a lot of great things to help kick off the celebration. The first of which, revealed by 'Zelda' creator himself Shigero Miyamoto, was a free DSiWare version of The Legend of Zelda: Four Swords Adventures  in September.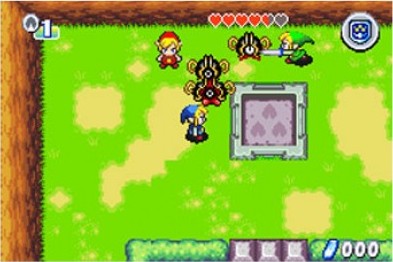 Presumably this port of Four Swords will easily eliminate the multiplayer GameCube-to-Game Boy Advanced link-cable complications the original had and will truly stand out as a fun time between friends.
Not stopping there with the Zelda-related downloads, Mr. Miyamoto also surprised the crowd by announcing that available on that very same day on the Nintendo eShop was The Legend of Zelda: Link's Awakening DX. It's right there on the 3DS Virtual Console, ready for you to download for a sweet $3.99 – an awesome deal for an awesome portable Zelda game.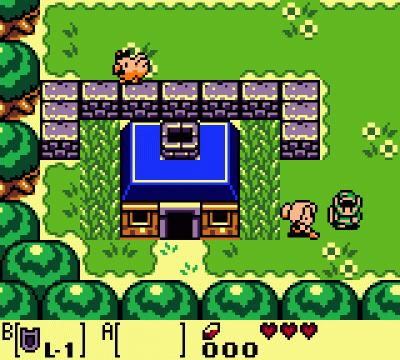 I spoke of an orchestra that was present at Nintendo's E3 presser — although they were there for another reason than to just pull heart strings of Zelda fanboys. Across the country, a series of live concerts will be held to help celebrate the 25th anniversary for The Legend of Zelda, which at the end of will produce a lovely soundtrack for sale in the coming future.
Better yet, for the first unknown number of gamers who pick up The Legend of Zelda: Skyward Sword (dated for Holiday 2011) and registers early with Club Nintendo will get this orchestral best-of Zelda tunes for absolutely free.
I think that's one thing I love the most about celebrating video game birthdays — the gifts are for you! All this smashing good stuff, plus next month with the June 19 North American release for The Legend of Zelda: Ocarina of Time 3D, makes for a blessed-time to be a Zelda fan.
Via: CNET