Awesome Super Mario Bros Tattoos
Ever since its release in 1985, the Super Mario Bros Luigi and Mario captured the world attention and the hearts of gamers around the world. For most people, this was probably the first video game that they ever played, and it holds special significance. Super Mario Bros. literally shaped the minds of a generation of young gamers and through the years it has provided entertainment and excitement to millions. Many players are happy with just keeping the Mario Brothers in their hearts, but many others went a step further and tattooed themselves with these cute little mustached men. In fact, of all the Nintendo tattoo pictures doing the rounds on the Internet, the Super Mario Bros art tattoos seem to be the most popular by far. Here is a look at the five best (according to me) Mario tattoos.
The first one isn't complete, but its attention is quite incredible, and I can't wait to see what the finished tattoo looks like.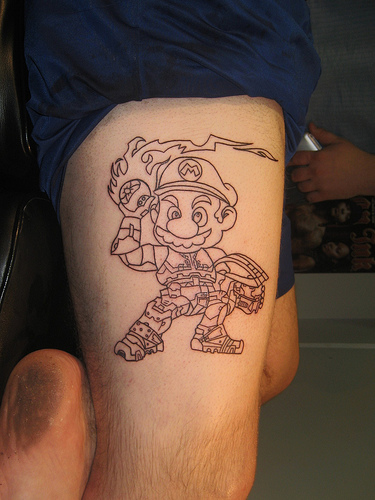 The next few tattoos are finished and they feature Mario in a range of postures and attired in various costumes.
Here is the Jedi Mario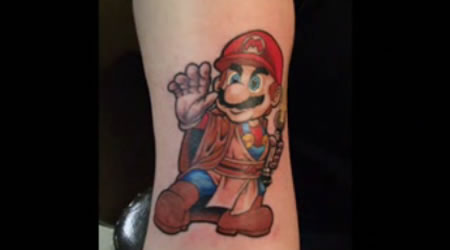 Here is the Hindu God Mario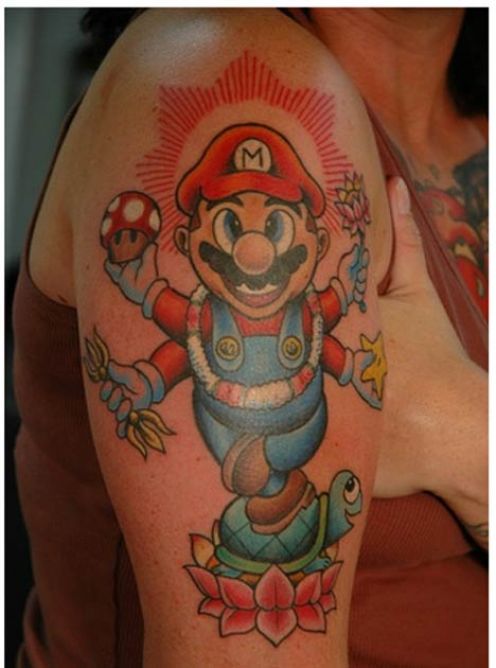 The Mario Sleeve tattoo with an actual scene from the game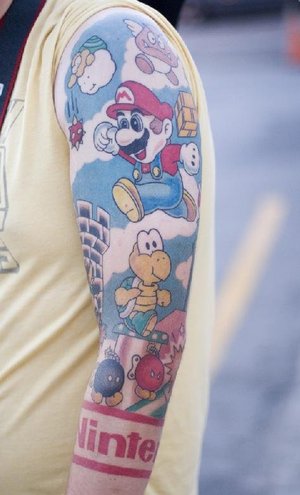 And one Super Mario under the ear (I somehow get the feeling this isn't the only tattoo this guy has)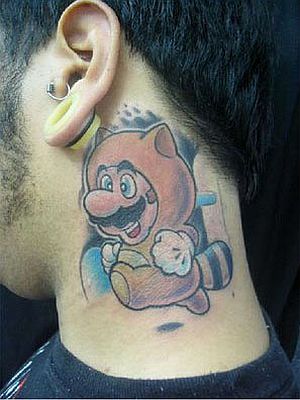 And finally, here's Mario flying over a chessboard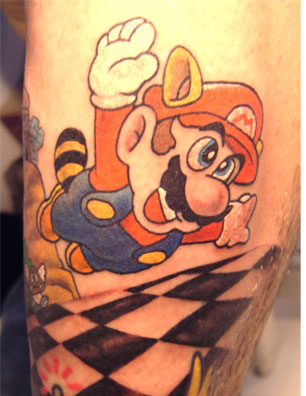 Super Mario Back Tattoo is another great Mario creation but completely detailed and huge.