Nintendo Wii Discontinued In Japan
Japan says sayonara to the Nintendo Wii, as the company finally stops production of the console after seven years.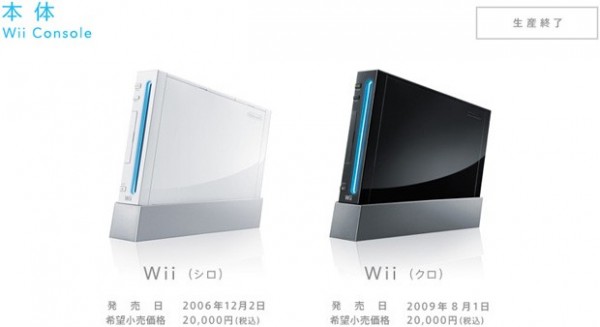 The last days of Nintendo's remote-waggling console, the system that catapulted the company to record-breaking sales this past generation, are within sight. At least, in its country of origin for the time being. Sighted on Nintendo's Japanese website as "discontinued," the Nintendo Wii has ended its production run once and for all there.
Weeks before, there were already signals of Nintendo beginning to slow down manufacturing, as previously the same website listed the system as "Manufacturing is scheduled to end soon." Today's official admission is really just a final nail in the cardboard coffin – although, nothing has been mentioned about the Wii's status overseas.
Logically, they probably won't stray too long on making a decision. Putting on my Iwata-cap (you really don't want to know how many Club Nintendo points I had to earn just to get that reward), I highly doubt you would want to keep two home consoles on the market, especially when the current one isn't exactly lighting the world on fire.
You've gotta get those people to start buying Wii Us somehow, and with no other means to get their motion-controlled bowling fix – other than purchasing a Wii from a second-hand seller – ending production will help a tad of doing just that. Oh, and Super Mario 3D World coming around the bend next month (November 22 in North America) helps greatly.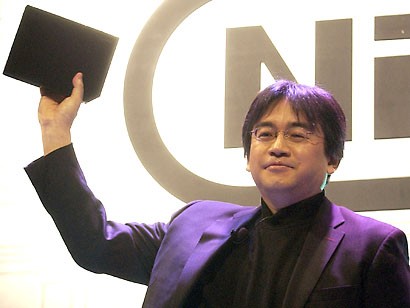 I find it pretty amazing that the Wii's seven year run has come to an end. Looking back on the console's history, it had such a fascinating story. Nintendo released its GameCube successor on November 19, 2006 in Japan, which astonishly was a week after the launch of Sony's PlayStation 3, a console that was beyond the graphical capability of the Wii.
The fortunes for both companies were at polar ends then, with the PlayStation 2 a monster hit, while the GameCube a unenthused performing console. Hardly anyone betted on Nintendo pulling ahead of their Japanese gaming rivals; heck, everyone easily presumed that the next platform ear was on lock for Sony dominance part two, The Secret of the Ooze.
Funny how that all ended up. Sony got deservedly bounced from its throne, and Nintendo surfed on the huge wave of success partly due to its motion-controll scheme, destroying the United States console sales record for a single month in December '09 (to date the console has sold over a 100 million units worldwide.) It almost felt like the late 1980s, when NES-mania swept the nation and everyone was doing "the Mario."
Sadly, that bubble bursted once again. This time due to a serious lack of third-party support that really made the golden years of the Wii feel quite ghost town-ish. And now, in a nightmarish twist, Nintendo finds itself back sorta in the same position after the GameCube. But talk of that is better for another time and place. For today, we pay our respects.
What are your favorite Nintendo Wii moments? Please share them below in the comments, and be sure to keep it here on WiiNoob for more news about the Big N, such as a Nintendo 2DS tear down and some refreshing Pokémon cocktails for the adults.