Yoshi plush Backpack Is As Cute As It Can Be!
If you are a huge fan of the Nintendo series- Super Mario Brothers then you might as well read no further, you should just jump on the link and head over to book your Yoshi Plush Backpack right now.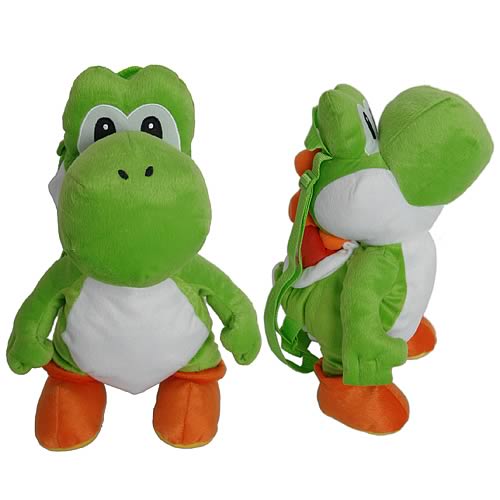 But if you still wanna read further then let me just give you a brief intro on our character of the day- Yoshi, he is a fictitious, small and cute dinosaur whose first debut was in the popular Nintendo series Super Mario World, and then later on went on to even get his very own series titled as Super Mario World 2: Yoshi's Island, and probably this is quite enough information about our little friend Yoshi, now getting back to the main point, the cool Plush Backpack, selling for $17.99, is probably the cutest gaming backpack you might come across. Standing almost 16-inches tall and 7-inches wide this just too prefect for those short trips to the park.

And if you are still reading this, then you might also like to have a look at the image that proves that Yoshi is by far the most adorable Character of all or you could have a look at the NES controller pillow.