Dragon Quest Anniversary Goodies Revealed
Check out what cool merchandise Square Enix has in store for the 25th anniversary for their classic RGP series, Dragon Quest.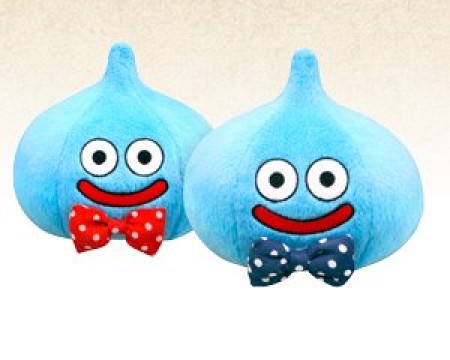 The Final Fantasy series might be easily more recognizable whenever someone brings up Japanese role playing games, but before it was another ground-breaking series by Square Soft (now Square Enix) that never got the same acclaim and exposure world-wide — the series in question is Dragon Quest.
Of course known here in the States for a short time as Dragon Warrior, "Dragon Quest" is a well-respected RPG series that has spawned as many sequels and spin-offs as its Final Fantasy brother has. Dungeon-crawling and building your team party are probably the two most distinct features which have made the series so beloved — that and for any newbie, the series is a breeze to pick and play.
Other equally important aspects of the Dragon Quest games, aesthetic ones I should add, is the charming character art — done by Dragon Ball creator Akira Toriyama (also of Chrono Trigger fame)– and the blissful orchestra-esque music by Koichi Sugiyama, who is quite legendary in his field by composing the soundtracks to Gatchman and Cyborg 009 Animes. He also goes by the nickname "Big boss of game music," so that's got to count towards his greatness too.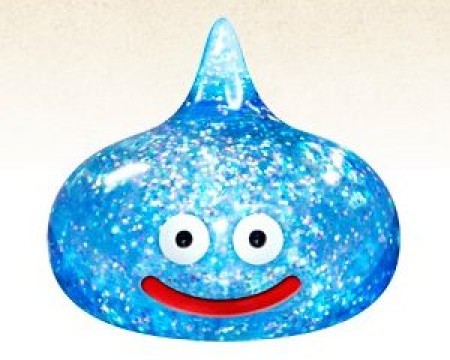 Now, the reason I'm info dumping about Dragon Quest is blatantly obvious given the title of this post — this year the series turns 25. And to celebrate, Square Enix is not only releasing a Dragon Quest collection for the Nintendo Wii in Japan (containing DQ's 1, 2, and 3 from the NES — kind of what Nintendo did for Super Mario All-Stars) but is introducing a lot of Dragon Quest related goodies all throughout the year.
Of course no Dragon Quest topic is not worth mentioning, without giving a plug to the official mascots of the DQ series, those brightly faced droplets of goo, the Slimes. Out in September in Japan, lucky shoppers will be able to purchase two Slime variants — an adorable bow-tie wearing Slime or a Smile Slime Crystal Mascot figure. Both plushes will have the official 25th anniversary seal of approval just to give them that collectors-edition feel.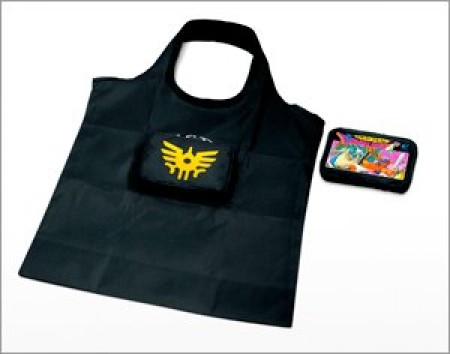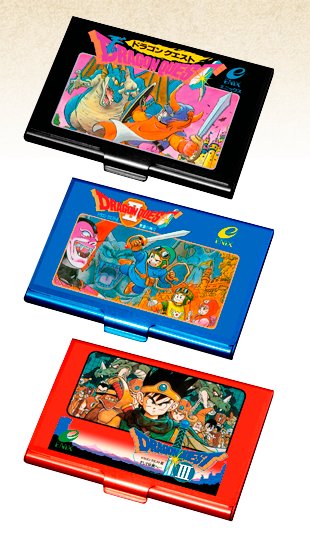 Lastly, Sqaure Enix will also make available special 25th anniversary Dragon Quest tote bags — presumably carry around said goodies — and business card cases that look exactly like DQ Famicom cartridges. Yes, it goes without repeating that much of this stuff is Japan only, but I certain there are particular websites out there that can help you get Dragon Quest anniversary swag on.
Via: Game Swag