'Solatorobo: Red The Hunter' – Hunting Down A Release For North America
Fur and mechs clash in this awesome Japanese role-playing game, coming later to North America in September for the Nintendo DS.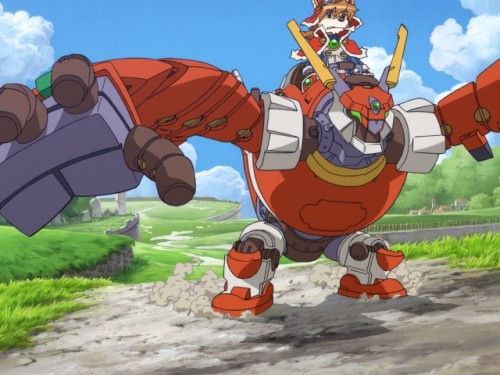 Nintendo's "3D-less" dual-screened handheld still has a lot of bark left in the old dog. Take for example Solatorobo: Red the Hunter, a game with probably some of the best 3D animation and 2D art that is a rare sight on the Nintendo DS platform and best of all it's coming to North America this September.
Cute animal people, robot-to-robot combat, and a world as wide as your imagination await for in Solatrobo, where gamers take charge of a fearless dog-eared (no really he's got dog ears) bounty hunter named Red and his fighting machine DAHAK — going from floating island to island of the Shepherd Republic in search of slippery fugitives and helping the weak along the way.
With a premise so charming and environments so beautiful, it's an impressive feat that the CyberConnect2 team — who've worked on their fair share of Naruto games — have executed "purrfectly" (sorry,) giving Solatorobo a "critic's darling" status not only in it's native land of Japan, but overseas with the underbelly of gamers who have imported a copy.
When it was released last October of 2010 in Japan, the fate of this lovable action role-playing game coming to North America and aboard looked like a grim reality, but thankfully the fine folks over at XSEED Games have picked up the licensing rights to publish an English version.
And after all they make the logical choice, seeing as they also brought over Tail Concerto on the original PlayStation — the spiritual successor to Solatorobo. In fact aside the change of gameplay style, both games share the same environmental tropes — furry characters battling each other in mechs — but the core mechanics this time around have been wonderfully fine-tuned.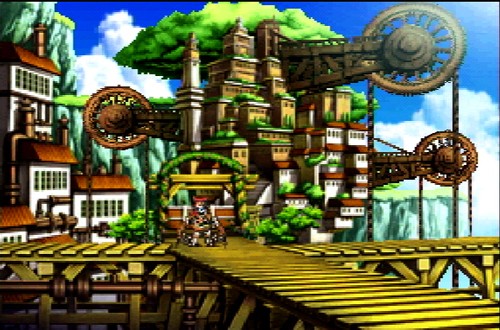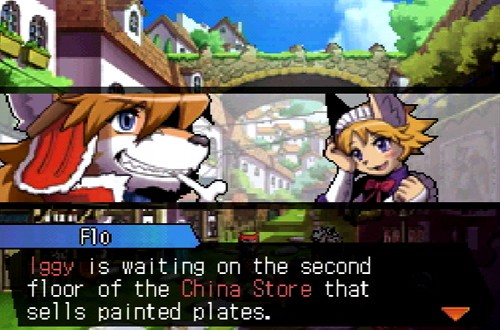 No exact release date for Solatorobo: Red the Hunter has been announced as of yet, but I'm sure with a title as unique as this game has — along with so many fantastical elements that will make you smile — you won't miss it once if arrives on store shelves. Don't forget to also check what Nintendo has planned for 25 years of one of their most beloved series, The Legend of Zelda.
Via: GoNintendo