Nintendo Downloads: July 7th – Fortified Zone, Qix
Another week goes by, and another week of Nintendo downloads — this batch includes 2 Game Boy games for the Virtual Console, Fortified Zone and Qix.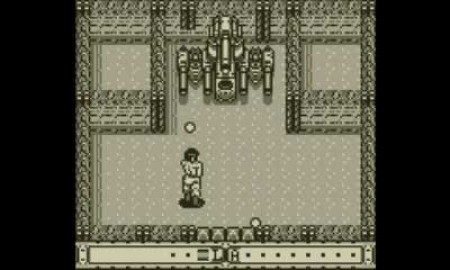 If you'll allow me to channel my inner Foghorn Leghorn — I say, mighty slim, I say, mighty slim pickin's we have for this week's list of Nintendo downloads folks! Ahem. But hey, that doesn't mean that some enjoyment can be found if we give a good keen-eyed look through.
Plus the flow of virtual goods from the Nintendo 3DS eShop is still consistent with 2 Virtual Console items from the original Game Boy. The first being Fortified Zone, a top-down shooter and possible precursor to games like Smash T.V.  and the like. It also was one of the first games to allow the player to switch between characters during gameplay, a very revolutionary feature back in it's long-ago heyday.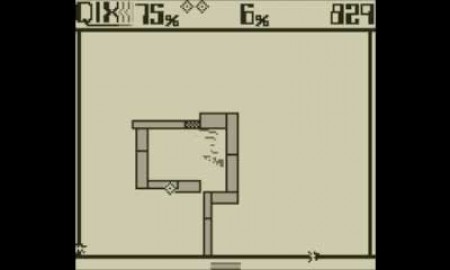 Now for our second Game Boy Virtual Console release, comes an instantly recognizable title that has been ported and copied til ad nauseam, Qix — a super classic arcade game from Taito where players draw rectangular lines to fill space while tying to avoid trippy enemies. I'm certain if you've ever been on a flash-gaming site, you've probably played Qix by chance without even knowing it's true name or origins. Well now you know!
Both Qix and Fortified Zone are available now on the Nintendo 3DS eShop — yet for what else is being offered to download around the Nintendo network for July 7th, as always, here's the full detailed list:
Nintendo Wii WiiWare
Just Jam (Big John Games, 1 player, 800 Wii Points) – "Get ready to mix, match and lay down your own tunes with this live music maker. Pick up that Wii Remote controller and get ready to mix, match and lay down your own tunes. Move it, shake it and rock the house as you control the entire band."
Nintendo 3DS eShop
Fortified Zone (Game Boy) (Jaleco, 1 player, $3.99)
Qix (Game Boy) (Nintendo, 1-2 players, $2.99)
Nintendo 3DS/DSi DSiWare
Jewel Keepers: Easter Island (Nordcurrent, 1 player, $4.99/500 DSi Points) – "An absorbing match-three arcade-action game with mind-blowing visuals and an engaging storyline."
Make Up & Style (Cypronia, 1 player, $4.99/500 DSi Points) – "Become a makeup artist! Allow your creativity to run wild as a famous makeup artist with realistic makeup tools."
Roller Angels (Agetec, 1 player, $4.99/500 DSi Points) – "Side-scrolling platform game in which an alien race known as the Monodrones is stealing the town's precious colors. It's up to the Roller Angels to roll into action and restore color to their beloved town."
Farm Frenzy (Alawar Entertainment, 1 player, $4.99/500 DSi Points) – "Super-fun arcade game that lets you show Old MacDonald how it's done. Slip into a pair of overalls and try your hand at running a farm."
Via: Nintendo