Pokémon 72 Hour Marathon For The Children's Miracle Network
Join Pro3Studios on UStream as they try to catch every conceivable Pokémon created in a marathon to help raise aid for The Children's Miracle Network.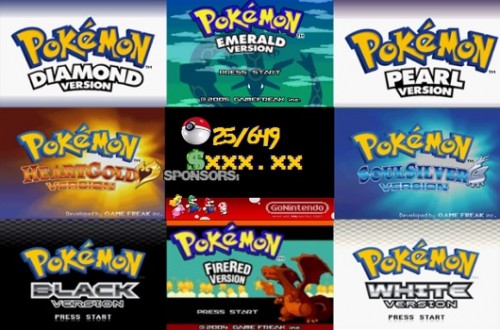 Oh sure you could waste hours on end, in whatever current color of Pokémon, trying to catch them all, but honestly, it's a rather pointless ambition for what you get in return – a simple congratulatory pat on the back and a shrinky-dink piece of metal that looks like it came from a gumball machine.
But what if you could turn those squander moments in far off Pokémon-land into something that benefits people in real need? Well, that's what the kind-hearted group of avid gamers down at Pro3Studios plan on doing for 72 straight hours to help sick children across the nation through The Children's Miracle Network.
That's because on Friday July 15th Pro3Studios will aim to be the best, like no one ever was and try their Pokéball throwing-hand in catching all 649 species of pocket-monsters in one single, simultaneous sitting from the entire catalogue of Pokémon games, going though Pokémon FireRed, Emerald, Diamond, Pearl, HeartGold, SoulSilver, and the recent Black & White.
VIDEO TO ADD [http://www.youtube.com/watch?v=lQqUh_alvlM]
For the viewer at home, the marathon will all be streamed live through UStream on a split-screen 3×3 layout format – insuring that on one will miss a minute of Pokemon catching action. Plus importantly right there on page too, a handy-dandy donate button where all contributions made during the Pokemon Catch Them All Marathon going to The Children's Miracle Network.
Better yet, for generous individuals who choose to donate more than $5, Pro3Studios will hold a special raffle at certain points during the live broadcast (when reaching a certain numbered Pokémon) for those that do. So please – tune in, watch, and if possible donate, as Pro3Studios shows you their Pokemans for a super great cause. For further information about the Pokémon marathon, check out it's Facebook page at the link.
Via: Facebook