Scribblenauts Toys Coming In June From Funko
Fans of the Nintendo DS puzzle game, Scribblenauts, will soon get a chance to take home a huggable version of the rooster-hat wearing hero Maxwell.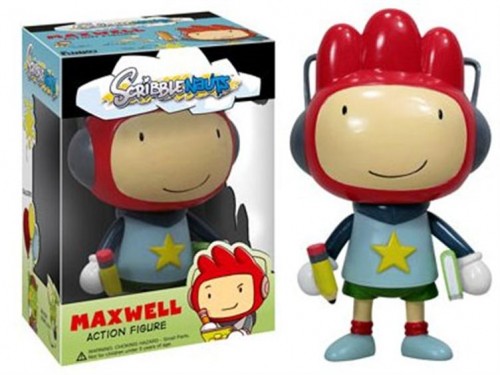 "Write Anything, Solve Everything." Those words are inscribed on the very first Sribblenauts game by developer 5th Cell, and while they might sound like second-hand marketing speech, they perfectly describe what this cute puzzler for the Nintendo DS is all about. It's a game where the power of the player's imagination is a great tool that can solve any problem big or small.
What's also great about Scribblenauts, and it's recent sequel Super Scribblenauts, is that there is no set right or wrong way to solve a puzzle either; so, where one player might want to use a ladder to help rescue a cat stuck in a tree, another creative mind might decide to ride the back of a Tyrannosaurus Rex to reach the poor kitty instead (hopefully it's well trained enough to not eat the kitty afterwards.)
It's such innovative game play that has garnered much praise and awards for the Scribblenauts series (including a Game Developers Choice Award for Best Handheld Game in 2010,) but really, let's just cut to the chase on what really makes this portable series such a delight to play – it is super cute – like buckets of pure cute. From its colorful visual scheme and puppet-like characters, Scribblenauts begs for you to hug it.
Sadly, hugging ones Nintendo DS might seem a little weird … not to mention possibly void your warranty, too. Yet don't worry internet citizens, because soon enough you can hug your very own Scribblenaut in real life, thanks to two awesome toys based on the adorable puzzle-solving hero for the game Maxwell.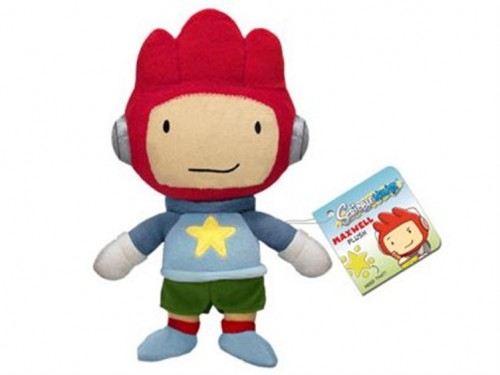 Made by Funko and heading to toy stores this June, is a plush and action figure version (first picture above) of Maxwell, both reasonably priced and oh-so adorable.
The plush version of Maxwell will go for $9.99, while the action figure version (with bonus pen and pad) will retail for $11.99; pre-orders for both toys are also available now with an estimated June 2011 release. They both make awesome gifts for gamers, just like that Hyrule map from The Legend of Zelda made by Bill Mudron. On a not so related note, you should check out these cool Easter eggs for the Nintendo 3DS.
Via: BigBadToyStore