Nintendo World 2011 Reveals Japanese Launch Titles For 3DS
The year of the Nintendo 3DS begins, and Nintendo starts it off by showing their hotly anticipated portable and some its launch day titles for the Japanese public.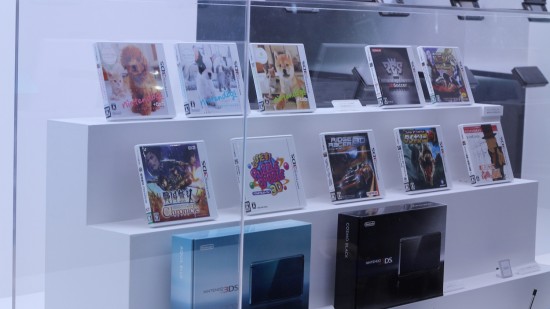 Megaton? More like Ninten-ton?! Am-I-Right?! With only a week or so into the New Year, Nintendo has kick-started the hype machine by holding a special Japanese event, Nintendo World 2011. Which really should just be called Nintendo 3DS World 2011, because that's pretty much the only reason this media event is worth paying attention for.
Now the Nintendo 3DS arrives in Japanese retailers February 26, next month, with a whopping price of ¥25,000 ($299), and will include one 3DS unit — either in blue or black — a charging cradle, AC adapter, touch pen, SD Memory Card, 6 augmented reality cards, and pre-installed software. This we all know of is set in stone — in fact here is a picture of it.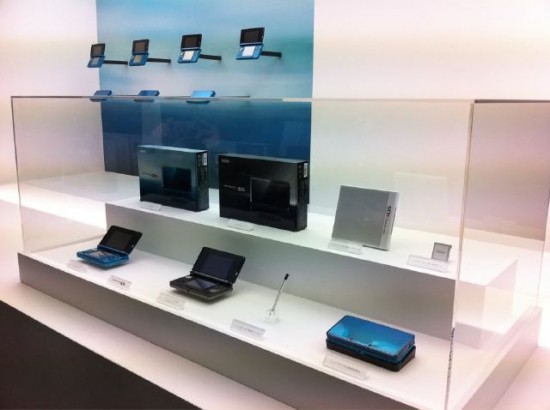 Of course a new gaming platform is nothing without its games, and that is something the gaming media has sorta of been questioning for quite some while. That is until this weekend at Nintendo World 2011, where glorious information about those games were handed out like free samples at a Basket Robbins.
Here's a quick rundown, along with box art, sample game pics, and prices of the officially announced Japanese gaming line-up for the Nintendo 3DS, out on the same day as the Nintendo 3DS February 26. Also keep in mind that Japanese game prices are typically high than American prices.
nintendogs + cats (4,800 yen/$58)– Everyone's favorite pet simulation game is back, this time with cats! With 3 versions available at launch.
Toy Poodle & New Friends
French Bull & New Friends
Shiba & New Friends
Winning Eleven 3DSoccer (5,800 yen/$70) – Konami's long-established soccer (football for everyone else in the world) series.
Super Street Fighter IV 3D Edition (4,800 yen/$58) – Capcom's legendary fighting game series takes the stage on the 3DS with new modes, stages, and game play features that take advantage of the glasses-free 3D portable.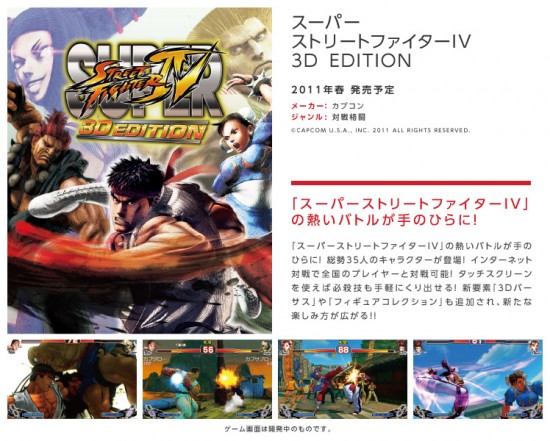 Sengoku Musou Chronicle (6,090 yen/$73) – From Tecmo Koei, it's pretty much like every Dynasty Warriors game up to date, now in 3D.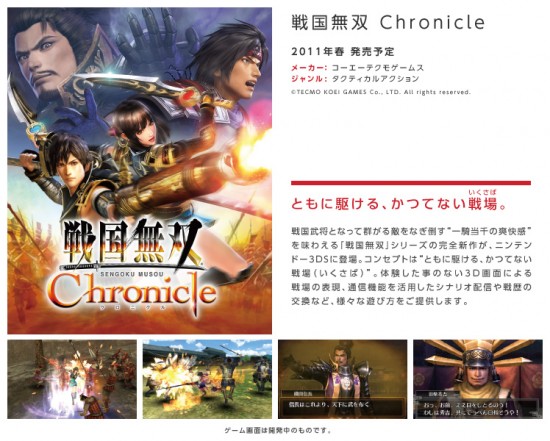 Tobidasu! Puzzle Bobble 3D (4,980 yen/$60) – A game based on the very cute and very Japanese puzzle series from Taito.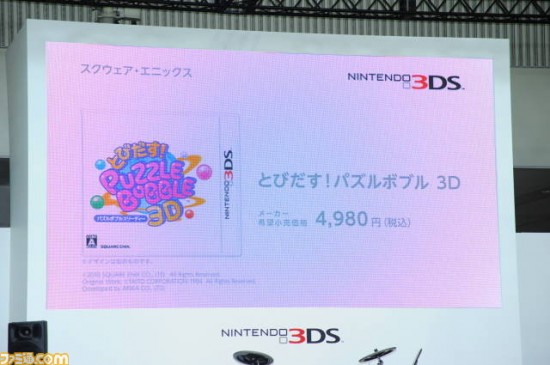 Ridge Racer 3D (6,090 yen/$73) – Awesome arcade racing action from the fan-favorite Ridge Racer series by Namco Bandai.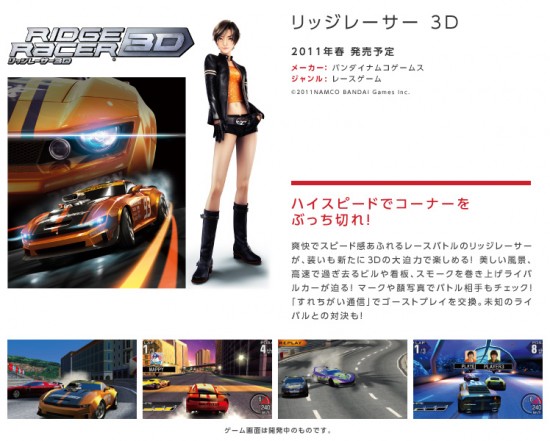 Combat of Giants: Dinosaurs 3D (5,040 yen/$61) – Try to survive in a world now inhabited with Dinosaurs in this Ubisoft adventure game.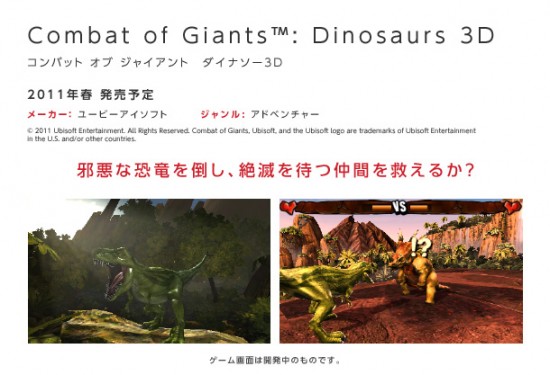 Professor Layton and the Mask of Miracle (5,980 yen/$72) – One of developer Level 5's hugely popular series; Professor Layton and  Luke star in their next big mystery on Nintendo's new portable.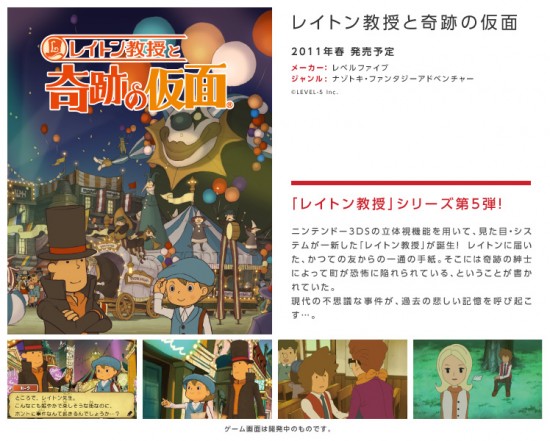 So much splendid Nintendo 3DS news! Too bad us North Americans will have to wait for our own special event Nintendo has planned for us January 19. You might as well check out these beautiful Samus's Gravity Suit cosplay pictures while you wait, it will help with the burning longing for Nintendo's next portable device.
Via: Go Nintendo & andriasang