Nintendo To Hold Nintendo 3DS Preview Event In January
The Big Apple sets the stage for the Nintendo 3DS's next media appearance, as Nintendo of America hosts a special preview event for the portable device, with perhaps our questions finally answered.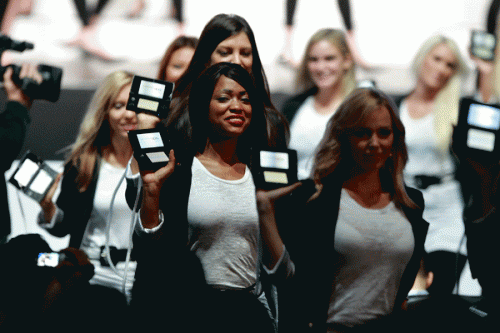 At the 2010 Electronic Entertainment Expo in Los Angeles, Nintendo stole the show with the introduction of its next hand-held gaming platform, the 3D glasses-free Nintendo 3DS. Stuffing our American faces with bit and pieces of the device's amazing features, and a few greatly-anticipating games. (Kid Icarus: Uprising comes to mind.)
The only things we didn't get at time though, was a specific release date or price. Something we still haven't got full answers to, even though Japan got there's in late September when Nintendo held a Japanese media summit and announced a February 26, 2011 launch date and a ¥25,000 ($299) price point.
It's now almost two months away until that February release, and Nintendo has pretty much held to their chest – as they usually tend to do – and left everyone from certain industry analysts (cough-cough Michael Pachter) and several gaming podcasts to speculate about price points and due dates for the Nintendo 3DS.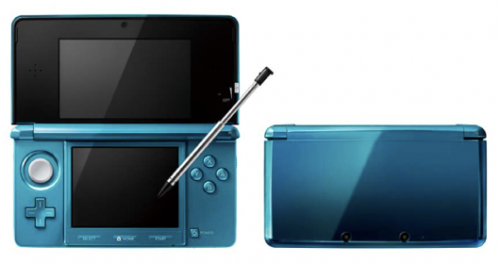 One would think that right about now – say around January – that Nintendo would get rolling their almighty hype machine…
Well hello and surprise! Nintendo is finally holding a media-only preview event in New York City for the Nintendo 3DS on January 19, 2011.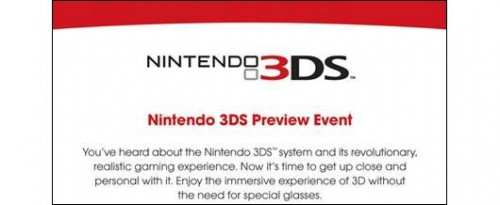 Hosted by Nintendo of America President, Reggie Fils-Aime, the Nintendo 3DS preview event will be another chance for the press to get their meaty paws all over the system, the last time being in early June at E3.
There are no exact details about what will happen at the Nintendo 3DS preview event, besides the certainty of bar graphs and the lack of female eye-candy demoing 3DS units while nerds creepily ogle them. But there is a very decent chance that launch and price bullet-points might be included.
Right now, bets are at the Nintendo 3DS launch date being in the middle of March, which was unconfirmed by multiple sources, including a GameStop Canada listed that showed the 3DS pegged for March 20. And as for price, internet sleuths have that placed around $250 to even an internet-nerd-rage-inducing $300. I really hope not, but I guess we won't know until the preview event in January.
What say you internet? What's your guess at the price and launch date for the Nintendo 3DS?
You can't drive off in it, but you can still check out this awesome Famicom-inspired Scion xB that was show at a California exhibit. Or if your the LEGO enthusiast, bare witness to these LEGO recreations of well-known Pokemon.