What Are You Expecting From the Nintendo 3DS Event?
Nintendo is inviting select members of the press to their special 3DS event. That's when they will announce all the news such as the 3DS release date and price. Unfortunately, only the most-read members of the press have been invited to the event. Folks like us? We stay home and follow the news online. Still, there's no shame in that. In fact, it might be better.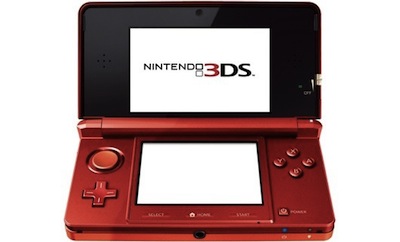 While those members of the gaming press who are going to the event have to stay at a hotel and wrestle with their laptops for a wifi connection, the rest of us can chill in the comfort of our homes while our computers are plugged in. We can make a nice hot cup of coffee while hitting the ol' RSS reader and learning about all the details of the Nintendo 3DS. There's no need to dress up, put on shoes or even get out of bed if we have a laptop.
Those of you who have school or work outside of home can take comfort in knowing that you will have all the news presented to you through your browser window. You will know exactly when the device is set to launch and for how much without having to sit through a conference. You won't have to write down your impressions of each of the games you played after the show. All you have to worry about is when you can get it, and how much money it's going to set you back.
Well, enough trying to look at the bright side of not going to the 3DS press event. How about we take a quick look at what we expect to hear at the event?
Release Date: This goes without saying. It's what the event is pretty much about. In the past, Nintendo has been known to release their DS systems on Sunday. Every major DS update (including the launch of the original model) was on a Sunday. Count on it happening one of those Sundays in March. Keep in mind that Pokémon Black and White release on March 6th (Also a Sunday) so don't count on that being the 3DS release date.
Price: We don't expect to be pleased with the price, but Nintendo could surprise us. We'd LOVE to see $189 to $199. We know we can expect something more along the lines of $229 to $249.
Launch Lineup: Nintendo is going to show off their launch lineup, and probably any other games that may be coming soon after. We don't expect any surprises here, so don't get your hopes up.
Learn a bit more about the special event here, or read what we learned from the Japanese event.