Mario Sports Mix In February — No Protective Cup Required To Have So Much Fun
Get athletic with Mario, and a bunch of his colorful cohorts from the Mushroom Kingdom, in Mario Sports Mix for the Nintendo Wii, hitting the playing field this February.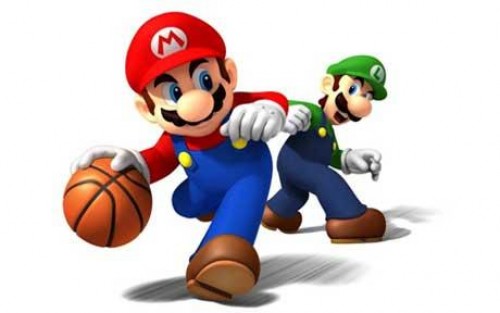 Mario has starred in so many sports-based games, one would think that he would have a jock-strap power-up somewhere in his arsenal. The Nintendo starlet has amazingly been in over 20 sports related titles: he's hit the tees in golf, played 3-on-3 in basketball, raced around sharp corners in a gas-powered kart, and even entered the Olympic festivities with a certain speedy blue hedgehog.
Now the time has come once again for Mario to trade in his boots for some sneakers with Mario Sports Mix — not by Nintendo, but by Final Fantasy makers Square Enix.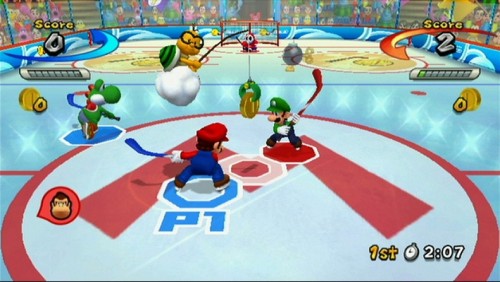 Mario Sports Mix is a collection of five sports — but not your stuffy rules and regulations kind of sports. Things are played a lot differently in the Mushroom Kingdom, where-in the use of banana peels and green turtle shells are all in bounds. Plus to truly settle the score, every Mushroom Kingdom competitor can pull off a unique special move, like Mario's fiery volleyball strike!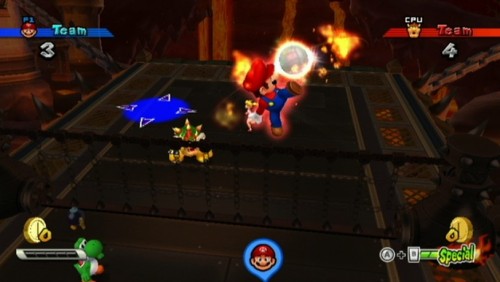 Featuring volleyball, both field hockey and ice hockey, dodgeball, and basketball, Mario Sports Mix is crazy arcade sports fun that you can enjoy with a friend or against one. Both cooperative and competitive local multi-player modes are featured in a variety of options depending on the sport being played.
Mario Sports Mix even has online multi-player, so if you're too lazy to pick up a phone and call a friend over — fear not — Nintendo's got you covered.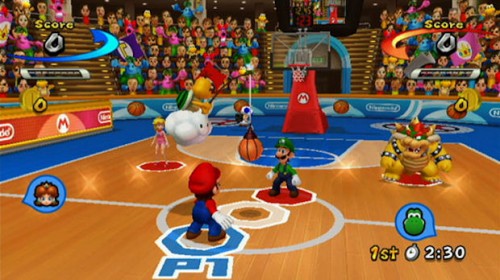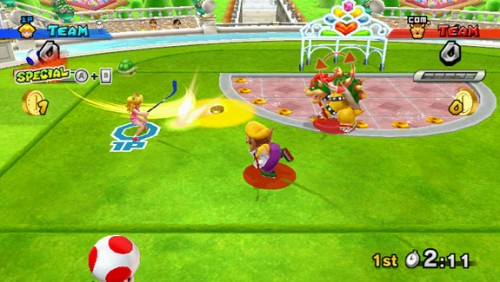 Sports fans, and pretty much any fan who loves co-op and multi-player Nintendo Wii games, should get ready to lace up for some goofy sports fun with Mario Sports Mix, out February 7, 2011.
What better way to organize and charge your Nintendo DSi, but with the DSi Media Station, and if you haven't seen it yet, check out this most stellar portable GameCube.
Via: IGN