Alleged Screen Scratching Design Flaw To 3DS Found
Recently, a small number of Nintendo 3DS users have found scratches on their top screen, leading many to believe the portable might have a nagging design flaw.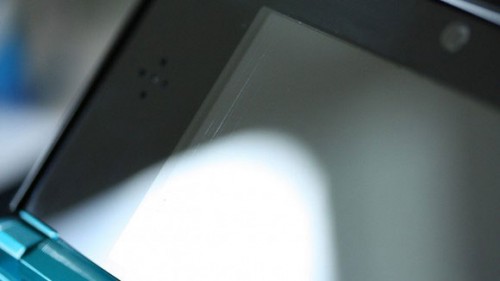 You would think with all the advancements to manufacturing we as a society in the 21st century have made, we would be beyond defective products or even design flaws in our electronics, but its problem that somehow still exists. Now some concerning reports about an unconfirmed design flaw to the Nintendo 3DS's lower screen has caught wind around the web.
Following a topic thread at the popular gaming forum NeoGaf, it seems that the raised bottom screen's ridges to the 3DS can potentially scratch the top screen. The person in question who created the topic thread, one hacker-alias AgentOtaku, surprisingly found very thin scratches on the top screen after it had been closed many times before. He/she soon turned (with pictures) to the gaming community on NeoGaf to ask if anyone else had the same issue.
It turns out that he/she wasn't the only one, as other members on the NeoGaf forums, and soon other websites and their visitors, found the same problem with their own Nintendo 3DS units – some users with non-wipe away scratches and others with greasy scratch-like marks that could be cleaned off.
Besides being a cosmetic problem, the supposed scratching issue can also be a potential problem for the 3D aspect of the Nintendo 3DS. Any small movement or even a loud sneeze can bump the Nintendo 3DS out of its 3D viewing angle – so just imagine what a scratch can do then, effectively leaving the 3DS without one of its major draws. In fact, it was the prospect of scratches that lead to reason why the bottom touch screen to the 3DS went without the 3D effect.
No one yet, at least to my knowledge, from Nintendo has yet to address the bottom screen scratching issue – leaving many annoyed and off to find a solution on their own. Many internet sleuths have suggested a handy screen protector for the top screen of the Nintendo 3DS, which should be a no-brain necessity to any 3DS owner — oh and maybe that Nyko Power Pak + which promises to doubles the 3DS's battery life.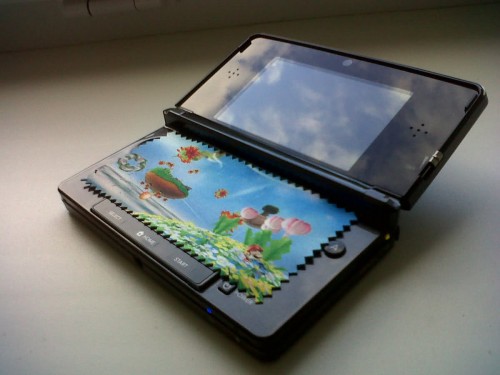 Although, if you do lack access to such a accessory(because you'd rather spend it on more entertaining things, say the upcoming Ocarina of Time remake) then another recommended quick fix is to slide a thin object in between the top and bottom screen – like a microfiber cloth or a soft piece of foam which came with the 3DS (hopefully you didn't throw that away!)
It's not known for sure how far wide this problem is, but one can only hope that Nintendo is listening and will soon address this annoying flaw for those affected.
Via: Go Nintendo