Nintendo Announces 3D Capable 3DS as the Successor to DS and DSi
The biggest news in the gaming world right now is that Nintendo has unveiled what is being touted as the successor to DSi, the 3DS. The 3DS is a 3D capable portable console and it is going to support 3D content without having to wear 3D glasses.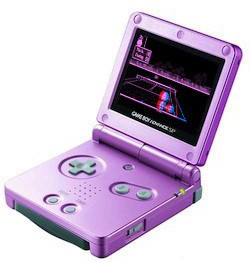 It is also being touted as the successor to both Nintendo DS and Nintendo DSi. It shall come with a compatibility cart that would ensure that players can make use of the vast library of favorites from DS and DSi as well. Thus, the backwards compatibility will ensure that your huge collection of games is not rendered unplayable. Nintendo expects to launch the 3DS by March 2011 and there is no information about the price anyway.
There are unofficial reports about the 3DS having parallax barrier 3D LCD from Sharp, a vibration function, Wi-fi ability, and a "3D control stick." What the 3D control stick is something that is not clear right now, but it could be used to enhance the controlling of gameplay. Since you do not have to wear the 3D glasses, you can use the 3DS even in public without looking like a total nerd. Let us wait for further information about the specs and pricing!
Via: Engadget