Now Dress your Dog as Super Mario!
Are you a big fan of the short, pudgy, Italian plumber living in Mushroom Kingdom? Well if you are and your dog is, then this Mario canine costume finally allows your dog to wear something, which truly reflects its interests.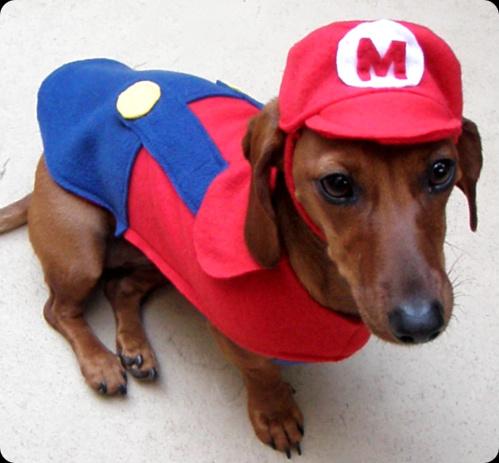 With more and more costumes for your pooch pouring into the market day- by- day, this Mario canine costume definitely stands out. With its Red t-shirt, Blue overalls and Yellow buttons your dog will now be one of the most famous characters in video-game history. What's even cooler is that you get the symbolic red M-embossed hat free with this package.
This outfit is custom made as per your pup's measurements and has an adjustable Velcro closure which is perfect for growing pups!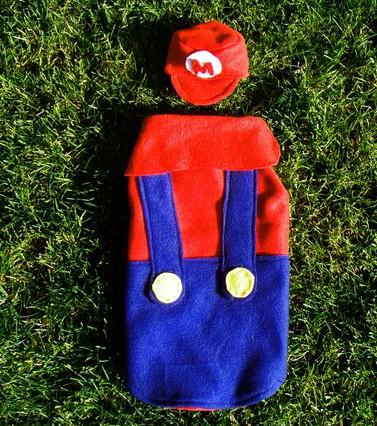 If your dog is more of the wing-man kind then there is a cool green Luigi outfit also available, designed to make him look like the greatest side kick ever!
Well this fashionable costume will surely make your dog's dream come true, making him feel like the ultimate savior of Princess Peach and if you have a Mario costume lying in your closet, you and your dog can now dress alike this Halloween.
This well- designed canine costume is now available for $16.50, a small price to make your dog's day!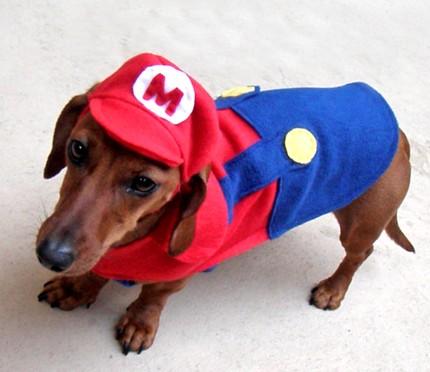 via: Walyou