Mini Nintendo DS Papercraft
Years of playing away on the Nintendo DS appear to have made the fingers of Nintendo fans extremely flexible and given them surgeon-like precision and patience. The latest papercraft in the world of Nintendo DS is one that is not up for grabs, but anyone with nimble fingers can make one for themselves.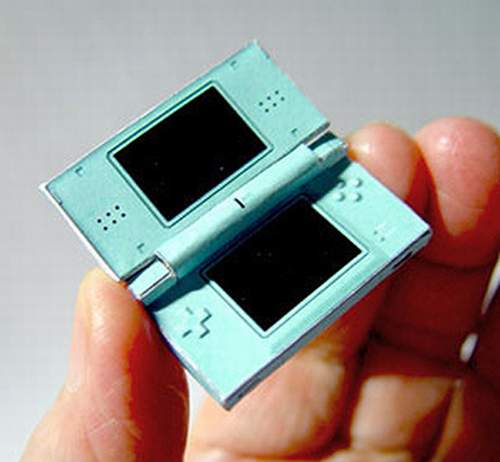 Coming from the art and crafts classes of Nintendo fans is the world's smallest Nintendo DS. The mini DS has been made with excellent attention to detail by SonicScape Jun who spent over one and half hours patiently letting his fingers play with cardboard to create this little handheld. Using a template which Jun created himself, the handheld has hinges that allow you to open/close it and increase the lifelikeness and also a mini cartridge which can be inserted into the main frame.
Nintendo fans are talented when it comes to creating anything NES related and this is obvious in the many cool DS Mods that have been made. This replica of the Nintendo DS may be a humorous attempt at making a fingers-held gaming device and the opposite of this on the gaming spectrum must be the giant Lego DSi.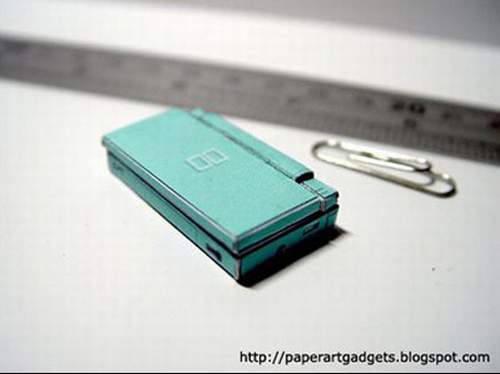 Via: Gizmodo