NES Controller Pillow
Gaming fans are so into their favorite world of gaming that they breathe, eat and sleep their favorite games. To get the best game-dreams, ardent fans would do just about anything. This Nintendo fan went ahead and made sure she fell asleep with her head on the NES controller every night.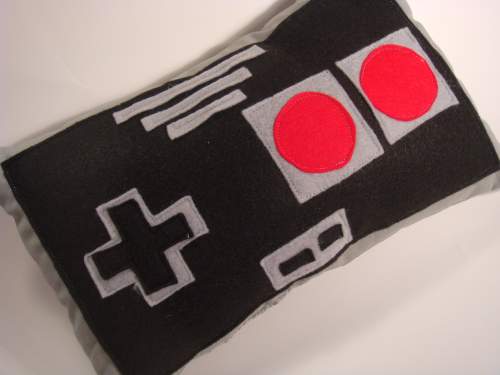 The NES Controller Pillow is made in the guise of the traditional Nintendo controller and looks like a fluffier and more comfortable version of the NES Controller Purse. Created by the same fan, the Pillow is 14"x8" and made from black and gray bottom weight cotton. Completing the look of controller are the buttons sewn in with felt bits.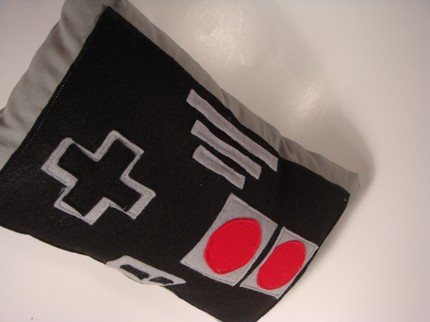 For the sweetest and most thrilling dreams straight from your favorite games, get yourself this great pillow for $30 at Etsy's. It's worth it; after all, this controller won't break when you have a pillow fight after your opponent beats you at a game.