Game and Watch on DSiWare
Gunpei Yokoi created the cult status achieving Game & Watch when he saw a bored man play with his calculator on the bullet train. The game became a cultural symbol and during the 80s, there wasn't a person who did not play the game like it was the most important thing to do.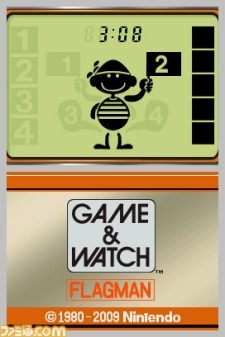 Now, Nintendo is going to release the game for the Nintendo DS and it would perhaps be available on DSiWare site and that too without any hitch. This means, you would not need to buy a number of games in order to collect points so that you could get the Game & Watch through the Club Nintendo.
Instead, you might be able to get these awesome games for about 2 dollars or something like that without having to try too hard. The game also is presented in a straightforward and authentic manner. The game is recreated on the top screen and on the bottom screen you could see the ubiquitous logo, to remi9nd you of all the glorious days of the 1980s when Game & Watch was totally big.
It would be really amazing to play the game on Nintendo DS, as vintage games still have a unique charm of their own in spite of all the modern and graphically rich games available so easily. We had earlier written about Game & Watch being available on Nintendo DS too, but we were not sure about its release in North America or elsewhere.
Via: Joystiq