Casual Mania introduces a whole new gaming approach towards gamers
Simple puzzle games are very hard to please today's gamers who can't think anything else other than adrenalin pumping action. But when a game of a puzzle genre is made while keeping in mind things likeaestheticism, graphics, attractiveness with a casual approach, even the simplest of games like "Casual Mania" turns out to be a pleasurable treat for every gamer. This one takes things to a whole new level in casual games genre, thanks to its four fold gaming treat.
The story is set in the beautiful city of Paris. The games are Hidden Objects, 3 in a Row, Marble Popper, and Beauty Resort. In Hidden Objects all you have to do is to find hidden items placed all over an excavation site in Palais d'Louvre. In 3 in a row you have to collect 3 or more of same gems. In Marble Popper you have to put together combinations of at least three balls of same color. In beauty Resort all you get to do is to run your own French beauty salon.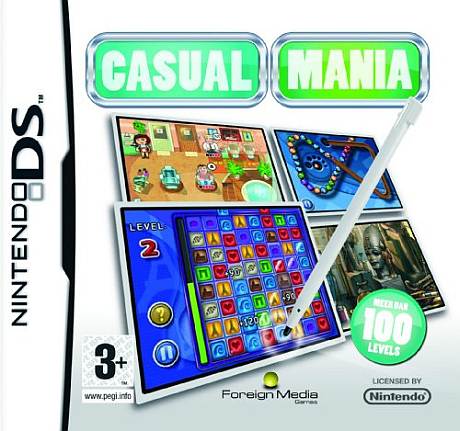 The game with its exciting graphics is very entertaining and also lots of fun. Released on 13th April this year it has been going on a successful run. With the Nintendo Wii gaming experience you will just have a fun time with this game. Developed by Foreign Media games it is already been the talk for the best casual games. It is available at a price of $19.99.
You can even check out games likeYou might even like Golden Sun DS and Touch The Dead in DS games.