Arc Rise Fantasia: The game beyond all bounds
The Arc Rise Fantasia, since its first appearance in the Tokyo Game Show in 2008 after more than a year of wait is finally going to be released on 22nd June 2010. This has been developed by the Image Epoch who alsodeveloped the RPG Luminous Arc on Nintendo DS. It has also got a nice soundtrack done by Yasunori Mutsuda of Chrono Trigger and Xenogears.
It is a traditional Japanese role playing game, a fine combination of old and new and has got great graphics mixed with modern game play. There is classic Japanese fantasy role-playing as well as a blend of the modern weapons like airships and age old creatures like dragons. The player plays the game as L'arc who is a calm and composed mercenary.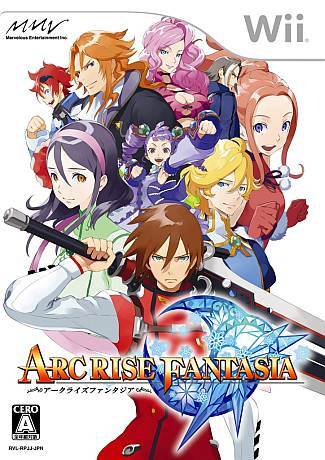 He starts a journey to defend the Meridian Empire from the invasion of perilous creatures. He forms a group of friends, each with a unique set of abilities. Now they set sail to a dangerous world full of deadly enemies and dungeons. There is also bittersweet romance with the lady Diva from an enemy country Turmelia named Ryfia. With a highly attractive storyline of feelings, emotions, betrayal and accompanied with deadly missions, it turns out to be a great game.
It also requires setting up attacks strategically. The players can also take help from mystical creatures by summoning them.  The player is accompanied by a nice partner while doing mass killings. It has some very exciting features. It also gives a lot of combo attacks and at every step; it keeps on getting more and more exciting. It's available only for Nintendo Wii and has got excellent graphics with beautiful screenplay. So check it out at a cost of $39.99.
You might even like Golden Sun DS and Touch The Dead in DS games.