Alvin And The Chipmunks: The Squeakquel On Wii
Based on the upcoming movie on your favorite squirrel characters, the Wii game 'Alvin and the Chipmunks: The Squeakquel' is a music-rhythm edition for gaming freaks.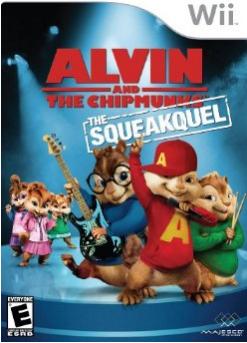 Slated for a December 1 release, this game, we hope, is more than just squeaks and prattling squirrels. A first cut tells us that you would get to play 'squeak concerts' in 25 locations, with titles from the Alvin and the Chipmunks library, which has a rather glorious history of winning the Grammy and the American Music awards. Also included in the game edition is a Jukebox mode, along with the standard 3-player multi mode, that helps you unlock your most favorite songs and play them, while treating yourself to some cheerful, yet juvenile music videos.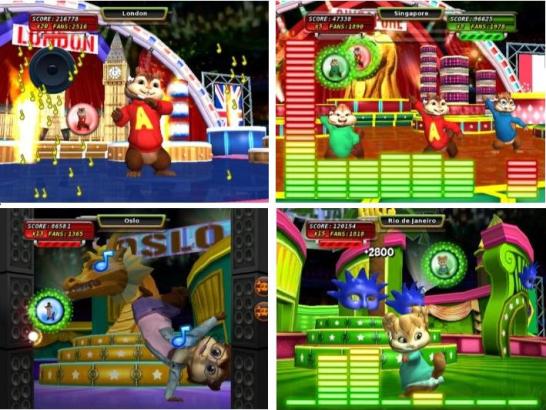 Recently released trailers suggest that the storyline of the 'squeakquel' game follows the travails of Alvin, Simon, Theodore and the Chipettes – Brittany, Jeanette and Eleanor. The music that you play can be altered for tempo and complexity, as an interesting feature. There are two difficulty modes – normal and expert – which can be switched during gameplay. Compete with one another locally for the 'squeak king' title or make your own new collection of songs. There is an audience awaiting your grand performance. So, what's the wait for? Pre-book the game for $39.99 and go on a wild musical ride with the Chipmunks and Chipettes.
For more interest Wii titles, check out Mario & Sonic at the Olympic Winter Game and Klonoa and Jungle Beat.