Bit. Trip Complete Coming To The Wii — New Levels & Soundtrack CD
For September, Gaijin Games favorite retro-inspired series is coming in two splendid collections for both the Nintendo Wii and 3DS. Read on for the details.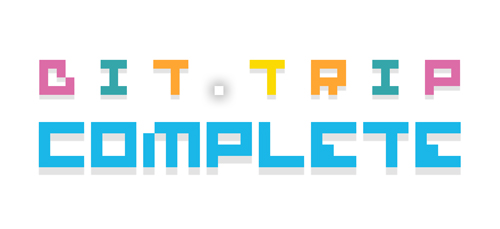 The saga may be over for Commander Video, but that doesn't mean you can't relive it over and over again to your hearts content. Because in September, Gaijin Games will be compiling all six of their Bit. Trip games into one brimming with awesomeness package, both for the Nintendo Wii and 3DS.
The Nintendo Wii version is called Bit Trip Complete, while the 3DS version is called Bit. Trip Saga. Both titles carry Bit. Trip's from Bit. Trip Beat to Bit. Trip Flux – though with Complete – Gaijin Games have crafted this console compilation with the extremely devoted Bit. Trip fan in mind.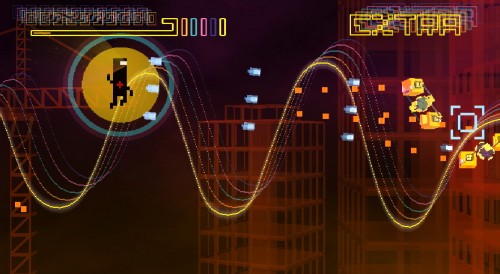 Bit. Trip Complete has got so many packed in treats and goodies that it's almost highway robbery in what you're getting in one box:
20 completely new Bit.Trip challenges spanning all six games
Exclusive Audio Gallery with fan remixes, original songs, and demo versions of existing Bit.Trip themes
Exclusive Image Gallery with production stills, concept art, and promo images
Exclusive Video Gallery with more than 25 movies telling the story of CommanderVideo
6 Letters to Bit.Trip Fans, written by Alex Neuse, the series' director
Exclusive Bit.Trip Soundtrack Sampler CD with music from all six games
All 6 games in the award-winning Bit.Trip series in one complete package
New difficulty modes in all games
Online leaderboards
Twenty new challenges, online leaderboards and a soundtrack CD? Wow – gimmie, gimmie, gimmie!
Although don't go shrugging off the 3DS version, Bit. Trip Saga, either. Aside from just having every Bit. Trip game in convenient portable form, Saga will use the 3DS's glasses-free optical effect to add a new intriguing dimension to the gameplay – along with bringing some touch-screen functionality to both Bit. Trip Beat & Flux.
Via: Gaijin Games