Recover Merlin's Hand Written Book Save The World With Wizardology
Magic is something which has always amused everyone since ages. Whether its Houdini, David Blaine or Criss Angel, magic has been enjoyed in every from and I don't think it will ever die. Going back to our game, this one is a total magical treat for everyone and has been made by Nik Nak and is being published by Codemasters. It has been named "Wizardology" and is been said to be based on the book which was written by Merlin himself.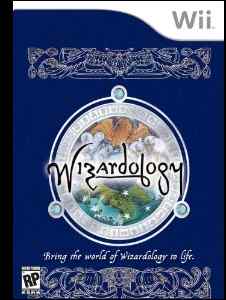 The game takes the player to an enchanted world filled with magic and wizards. The environment created inside the game is so spectacular that it is bound to capture the attention of the gamers. The players will be magician who will be able to learn and perform magical spells while interacting with the environment, collecting secret objects and searching for clues to fulfill their motto.
The primary antagonist of the game is Vivienne, an evil sorceress who has the powerful book of Wizardology. The main aim of the player is to find and recover it from her and destroy her while restricting the Evil from taking over the world. Thanks to the Wii remote, the game will become even more entertaining as the players will make it work as a wand.
I am sure that this will be a spellbinding game and it's sure to take a thumbs up from the critics as well as the players. If you want to try it out, it's available with a price tag of $39.99.
You can even try games like Red Steel 2 and Pirates Plundarrr which might amuse you.