Wiimote USB Flash Drive
Tired of how similar all your and your friends flash drives look? Or just bored of the most commonly found flash drives. Well then, look up to these Wiimote Controller USB Flash Drives, don't they look cool?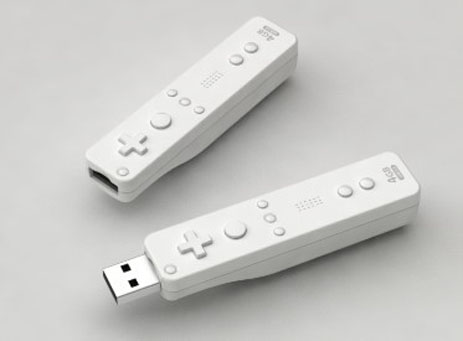 The Wiimote USB flash drives are disguised as wii remotes and look completely chic. They would look even better if you have a laptop color coded to match with them, and they completely serve their purpose. They are available tailored to your storage capacity needs of 1GB to 8GB.  They would also make a great addition to your Wii gadgets and mods. Order them in bulk, cos they are only available that way and get your friends who are also addicted to Wii, this Wiimote USB Flash drive, they definitely do make a neat gadget gift.
For other cool Nintendo gifts, check out the Wiimote cufflinks or the Wiimote Controller earrings.
Via: Gizmodo