Wiilarm Clock Is The Futuristic Design
Who says that alarm clocks are just used for waking up a person? Although they play an important role in our life, they can also present an important piece which supplements an additional beauty to our desk and room. Keeping this in mind, there have been many innovative designs created to go with our choices but this "WiiLarm clock" is the clock from the future, the latest design based on the popularity and product concept of Nintendo's Wii.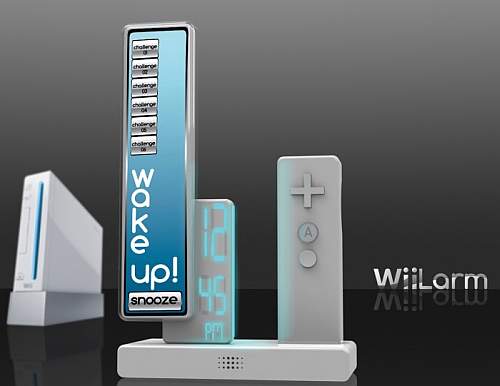 Its design has been created in such a manner that it not only suits any type of room but comes with a touch screen remote and increases the aesthetic value of one's room. At the beginning when it was made, Gregory Metcalf was putting stress on the shape of the display screen.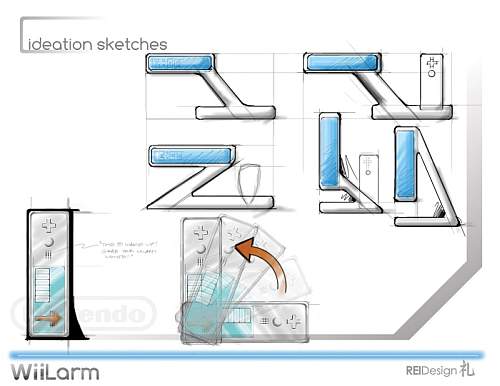 First it was planned that there will be a normal screen with a manual remote in the design but after a few tries he finally got the screen with the remote correct, the third screen was added.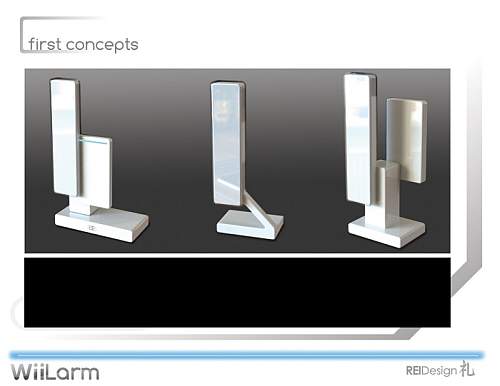 With the addition of the WiiLarm solo remote, the three components had to be adjusted in proper places and to be in such a way that when it is made, it should sustain without any difficulty and the remote should increase the beauty of the whole thing.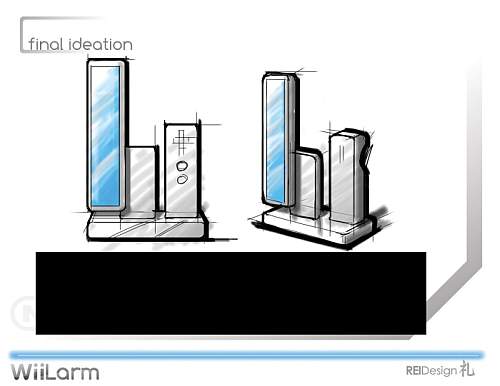 After numerous 3-D graphic images and designs, they finally selected six designs and out of the six, the forth one was considered to be the best as every thing was not only visible but it looked the best.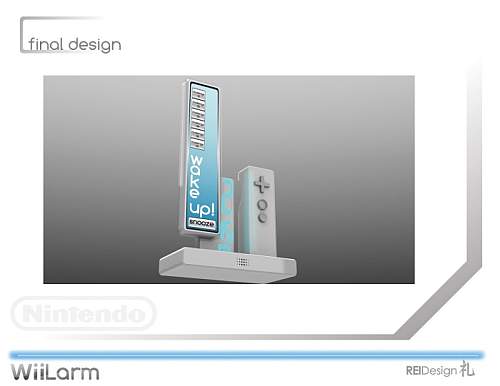 Although Nintendo doesn't intends to change their business from video games to table clocks, but I would really want them to release this model of WiiLarm in the market as it will fit to their popularity.
You can see some more such innovative design like Wii Balance Board and Sensor Wiimotes, can win your heart.