Super Mario Power Up Mushroom Belt Buckle
As a kid when I got my first ever video game, one of those which could be connected to the computer, I was very excited and the first game that I learned on that was the Super Mario Platform Game and it was my favorite among the list of games that the video game had. I was so good at that game, that when anyone was stuck at any step at any level they would call me to help them get through that particular level. The best thing about the Super Mario Game is of course Super Mario himself, and also his costume, with his cute hat, and matched pants, running around in the game, and when he is hungry or tired he needs a power up mushroom recharge. Players love all these little details in the game, and thus Nintendo is banking on it and has launched officially licensed products, like this Power Up Mushroom Nintendo Belt Buckle, to cater to these game-crazy players who would find these collectibles adorable.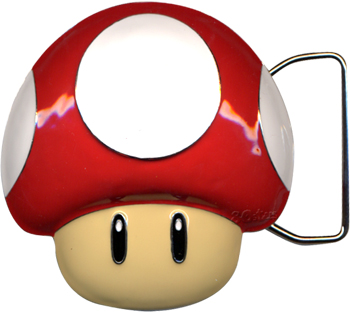 I am not very sure whether Super Mario fans would get into the costume of Super Mario while playing this game but this Power Up Mushroom Nintendo Belt Buckle is definitely worth having at $20 per piece, if you are a true fan of the game. Take a look at the side view and the back of the buckle …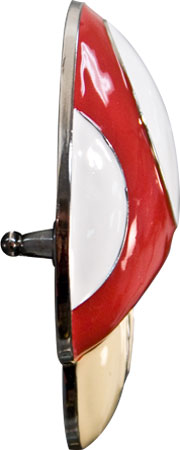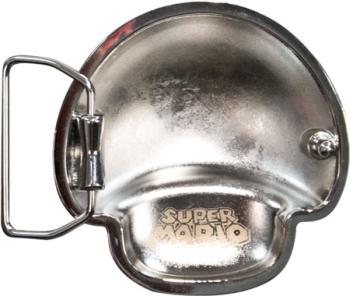 For some more Super Mario Bros. accessories take a look at the Super Mario Shoes and the Super Mario Quilt.