Wii Remote Controller Monster Hunter
The Nintendo Wii Remote is good as it is, but with the Monster Hunter design it looks even better…I wonder if any other features will be added.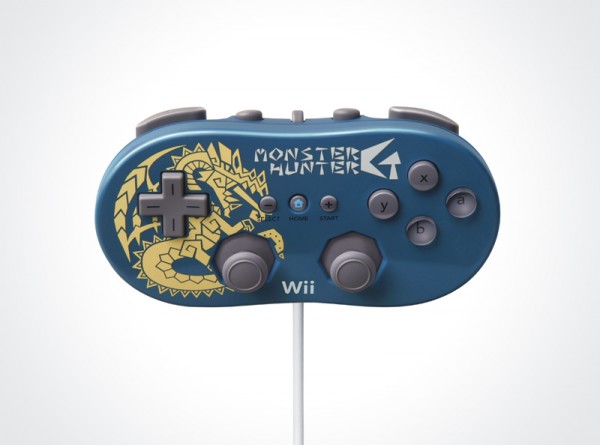 Monster Hunter designed Wii Remote will be released within a Nintendo Wii bundle later this year, and the actual Monster Hunter G controller will be available in Japan in April. It is another great accessory for the Wii fans along with the Nyko Wand that is granting us an alternative to choose from.
What can I say? The designs and accessories granted make this video game console even better than we already know it is.