Nintendo Wii Cake Creations
The Nintendo Wii is already the gaming console which delivers the most fun and entertainment, so when creative Wii cake creations are made…it is like the cherry on top.
The Wii has delivered a wonderful time for children and adults and has actually proven successful both in sales and feedback from so many happy users. In order to celebrate a Birthday, event or simply as an ode to the Wii console, many have taken some of their personal time and made sweet looking cakes. Below are gathered more than just a few Wii Cake Creations that show the sweet love for this video game console in different shaped, size and result.
How To Make a Wii Cake
Martha Stewart herself has started a trend and made a beautiful Nintendo Wii cake, which became a huge success. Some of the followers may have had the drive, but more than a few failed in the presentation…but the effort is apparent and recognized as success.
You can learn How to Make a Wii Cake at Wired, with ingredients, preparation and warning not to eat as is…for it is full of sticks.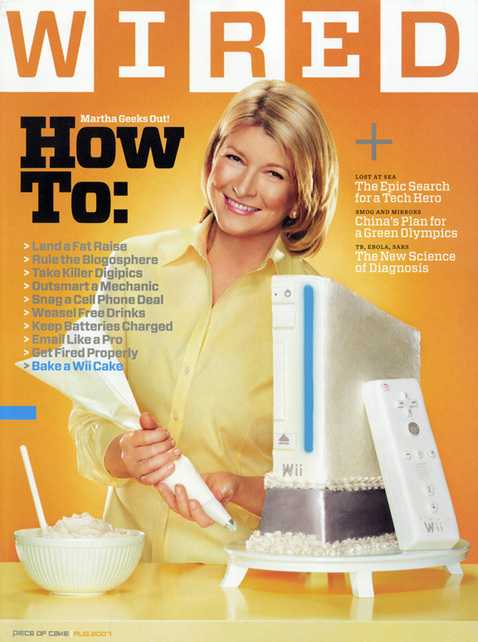 Nintendo Wii Cakes
I must admit that this recreation doesn't look less appealing that Martha's. In fact, it looks a little better, and the first stages show the workmanship involved.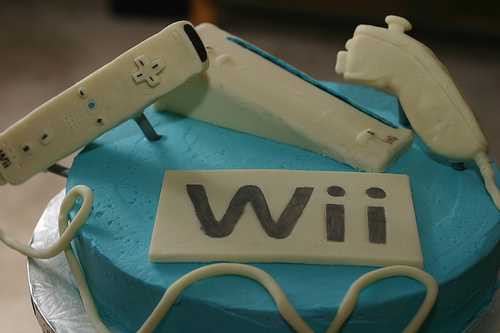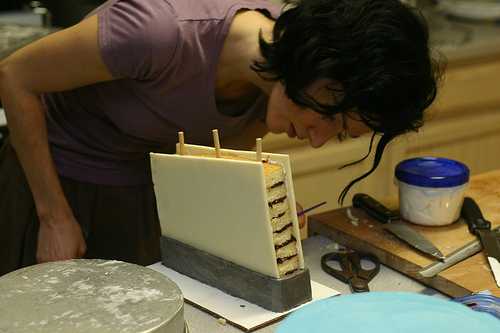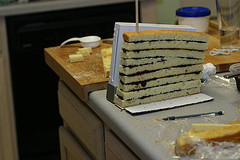 Images: Craftastica
Another Wii cake that was inspired by Martha herself. It may not be completely perfect, but the result is not bad at all and is a thousand times better than some presented below.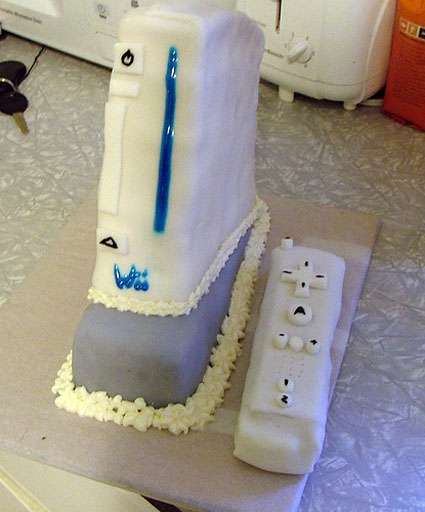 Image: Kotaku
If you want a perfect white and family oriented wedding, than the Wii cake is a perfect match; it is clean, innovative in style and doesn't have too much worthless hype.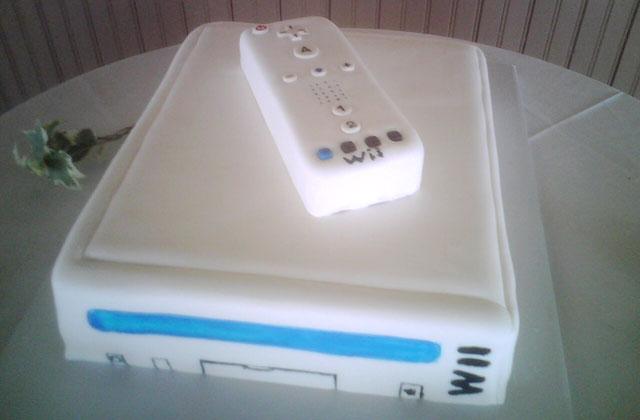 Image: BBG
Another Wii cake that may not amount to the above image but the kid eating it would not tell the difference. With all the frosting on top, no child would complain.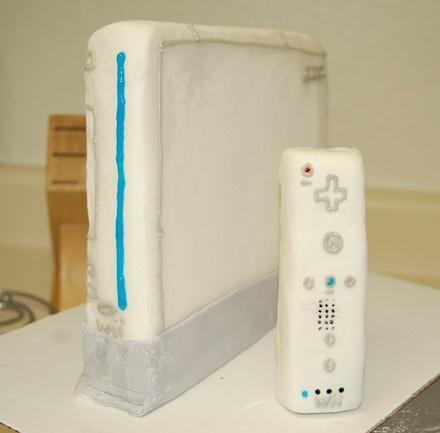 Image: NoticiasTech
A Nintendo Wii Happy Halloween! It may not be the correct time, but this pumpkin Wii cake would be a wonderful treat at any time of the year.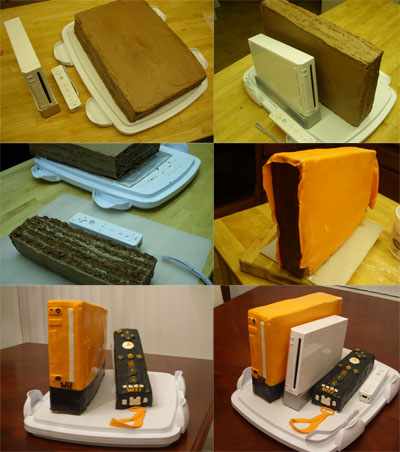 Image: MyCakes
Remember when I mentioned some terrible Wii cakes will show up…here it is. This is some thrown together, frosting mix, and something that is not necessarily recognizable. Is it even a Wii cake after all or just something of the competitor trying to poke fun at the fun console.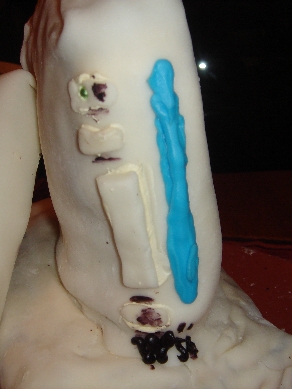 Image: PS3Forums
Out of proportion Wii cake is still something great to look at. What is wrong with that…the wonderful Nintendo Wii but with bigger slices, so everyone will be happy.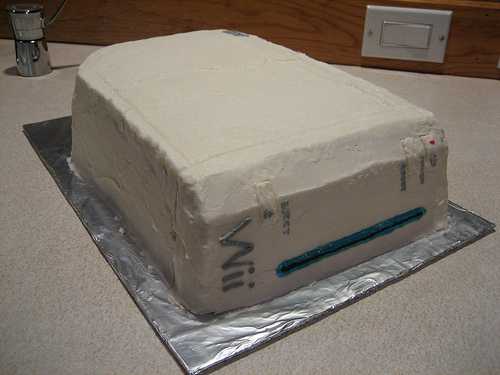 Image: Jefoto
This Wii cake is out of this world. What the hell went wrong. I definitely appreciate the additional items, such as the disc and guitar accessory, but I am sure I am not alone when I truly ask what happened?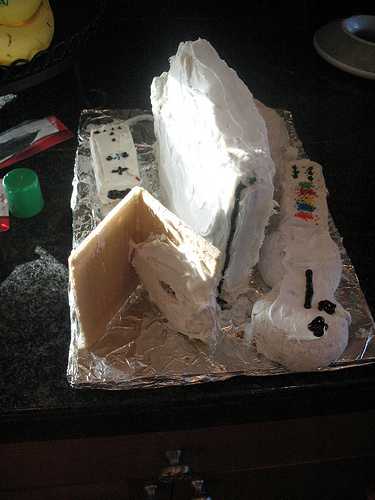 Image: Sonofrich
Nice make up for the one above, a great Nintendo cake that resembles the Wii and Wiimotes nicely. Clean job, effort apparent, and I just hope it actually tastes as good as it looks.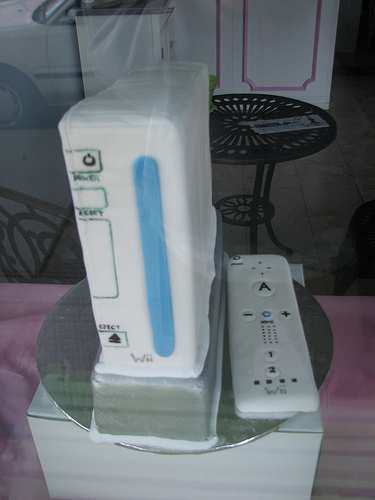 Image: Legendofxix
This Nintedno Wii Cake kind of makes me think of a toaster…not certain why. Ok, so with so many console cakes, I would say this one is a good job presentation.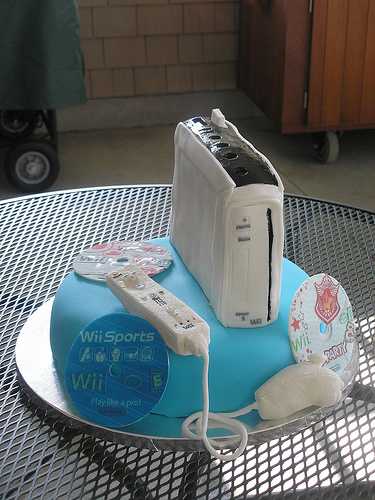 Image: Bumacm
Someone is having a Wii Party and invited a Johnny Depp look-alike to play. Is it just me that thinks that little character is Johnny Depp? They made enough Wii cakes for the party, but do not mention which game they will be 'playing'.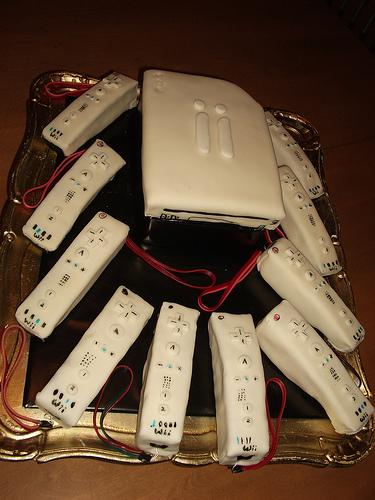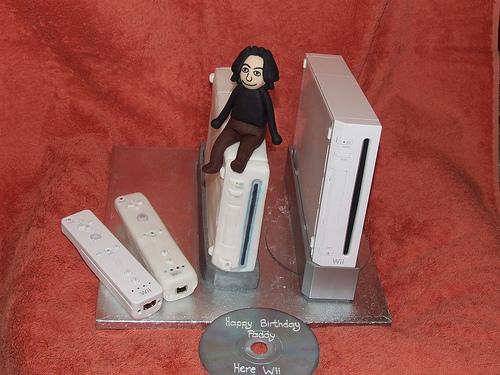 Images: Nsidernews
Nintendo Wiimote Controller Cakes
The Wiimote has been a revolutionizing Nintendo controller that amazes people as soon as they pick it up for the first time. Some of the following are tributes to the great Wiimote but in a sweeter sense.
What an amazing recreation of the Wiimote for two players. It is too large to play unless you consider playing with your food.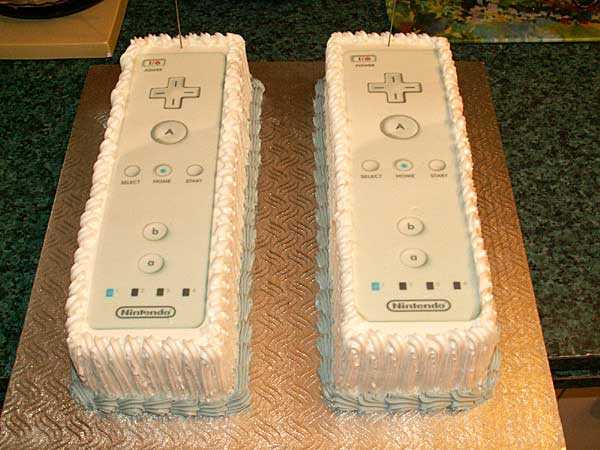 Image: Maurozea
The Classic Wii controller is another beautiful cake creation that shows the different ideas the fans come up with.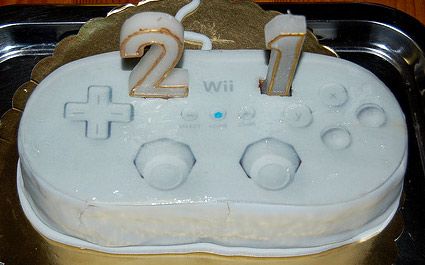 Image: WiiFanboy
Did we mention that people really love their Wii controllers? Here is anotehr one that the thought is understood, but it is a little sloppy. Does it still deserve a spot with all these Wii cakes?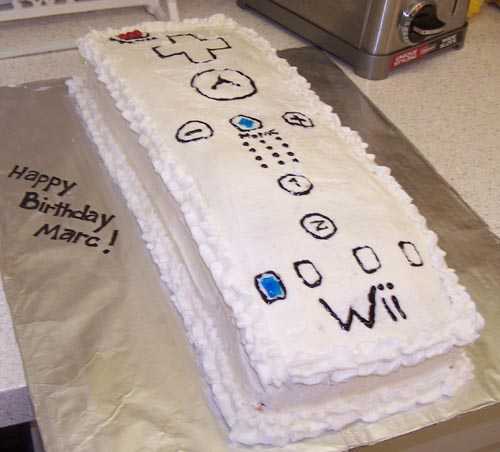 Image: Kotaku
Another sloppy creation, which is still not as bad as one of the Wii console cakes above. It still tastes good and was probably a last minute job to make a kid's face shine.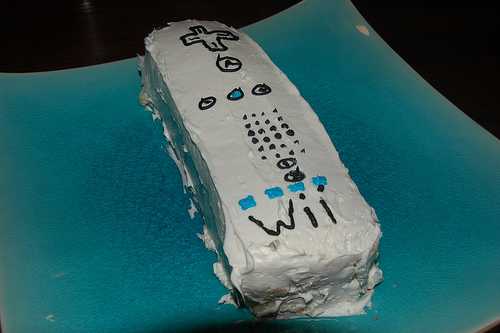 Image: Alexandra Roberts
White Chocolate creation of the Wiimote and Nunchuck, which are made absoltely beautiful. I sense a mold was made for these and not simply by hand, but that is quite alright…perfection has its price.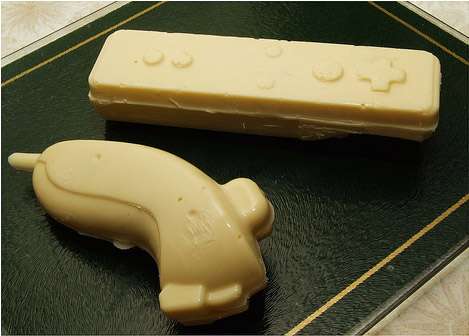 Image: GayGamer
Wow, these Wii Controllers look mighty tasty! Nice creations of the Wiimote which are very clean and detailed. The proportion difference on this one also doesn't bother, for it is made up by a great food item. By the way, it is the partner of the oversized Wii cake above.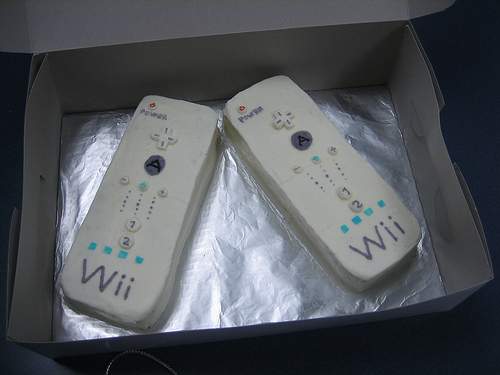 Image: Jefoto
Nintendo Wii Games Cakes
No More Heroes Wii Game cover and case were remade in a nice cake. I wonder what Wii games are supposed to be below.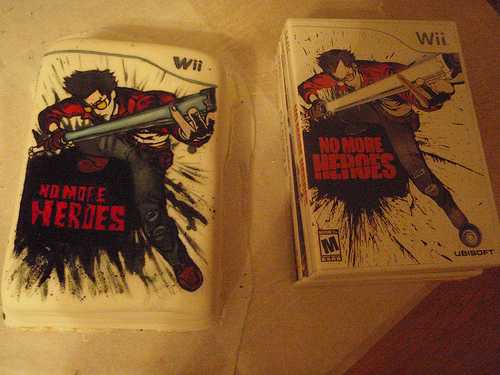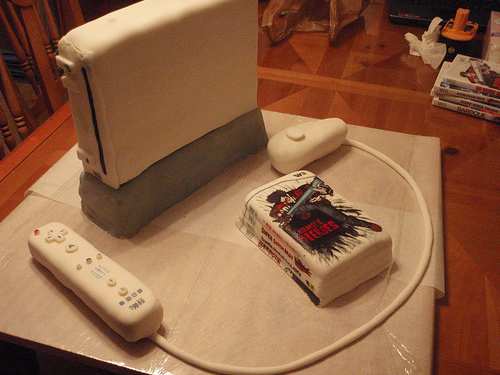 Images: BakeBakeBake
Wii Tennis anyone? As one of the most popular Wii game for Nintendo fans and others, it is a cool theme for a cake.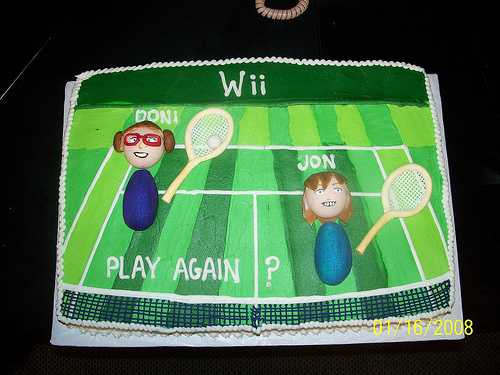 Image: Donielle