Wii Mod with Ultra Violet Light
If you were wondering which could be the most drastic Wii mod ever, the Crazy Wii Case mod with UV is -perhaps the one to be vouched for. The mod comes with some amazing blue lights which mimic UV rays and it glows in a certain futuristic and wicked manner. Kypes at Acidmods has created this awesome mod with the help of a black painted Wii drive, a black painted metal back plate, a black case and an internal gecko adapter. He also used a number of "nice" LEDs to create that ethereal blue glow.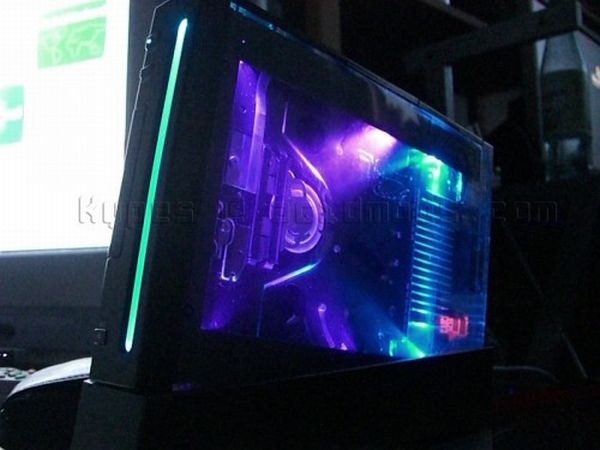 The LEDs can be either switched on or off depending on your mood. Moreover it does not make any sense to keep them switched on when it is broad day light as you would only be able to savour their glory in the dark. What I really like about this mod is its almost unnatural blue halo in the dark that has been made possible by the cool Ice blue LEDs. If you are planning to build a cool Wii mod like this, you could try a similar one with green or white LEDs to give an even more futuristic look.
There is something really futuristic about LEDs though there isn't much technology involved in them. That is perhaps why modders and fanboys go crazy over fixing LEDs while modding. If you like such futuristic mods as well, you must check out the awesome LED Wii Casemod. The SNES Wii Mod comes with blue lights that look quite futuristic as well. If you are a great fan of Super Mario Galaxy, you are in for a treat as the Mario Wii Mod not only features that game but also comes with a load of LEDs to make it look cool!
Via: Hacked Gadgets