Check Out This Stellar Portable GameCube
Another week goes by and it seems another creative demonstration of shrinking down a bulky video game console into a portable version is shown on the web, such as this fantastic portable Nintendo GameCube.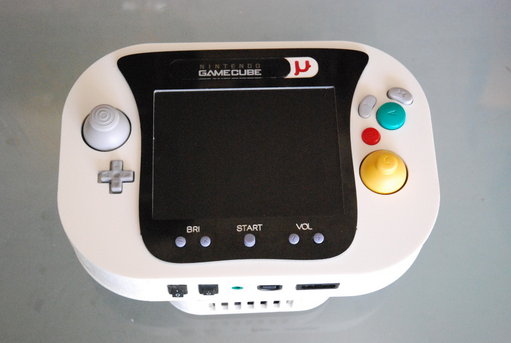 Christened the GameCube u by its creator, a Benheck.com forum user by the name of techknott, this little puppy is a full on-the-go conversion of a Nintendo GameCube, with an original GameCube controller, sans triggers, molded right in. The alteration is quite cool looking and also still quite square-ish despite its loss of unwieldy mass.
Now, the whole construction for the GameCube u isn't a total convergence of Nintendo branded products. Get this my friends. The screen, with working back light, is actually an original PlayStation LCD portable monitor.
To think it took an aggressive void of product warranty in order for Nintendo and Sony to be on the same team again – ah, finally peace at last.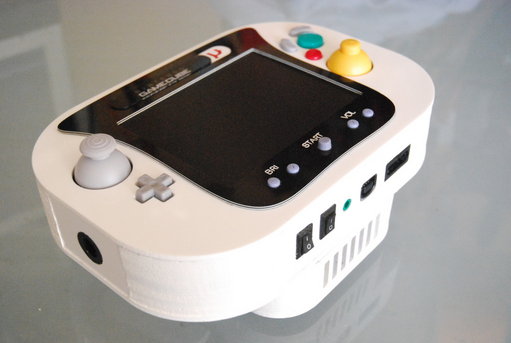 Honestly, I would of kinda liked a traditional coat of purple, but that's just goofy ol' me. Really, it's not half bad with this white coat of paint. In fact, it reminds me of one of the early three color choices for the GameBoy Advance at launch.
On the bottom of the GameCube u you can plainly see a row of ports and buttons. The two buttons, though they're more like tiny switches, control the on-off and back light functions.
Meanwhile, the two external ports allow sweet multiplayer action by means of plugging in a spare GameCube controller. Mario Kart: Double Dash!! anyone?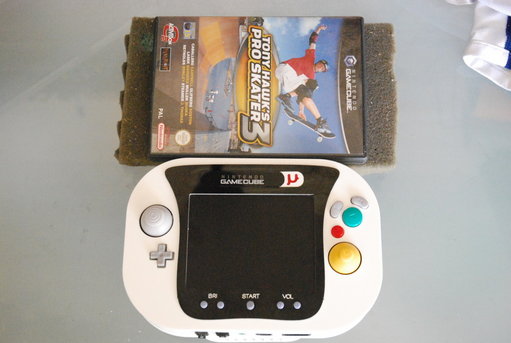 Of course, no portable console is complete without a comp-av out so you can play on your big screen television of choice, which the GameCube u certainly has.
Plus, and most importantly, it has built in memory too. So there's no need for you to go off and dig through countless furniture drawers for that one memory card that has that single save of Hey You, Pikachu! (don't lie, I know you've played it.)
While I still got your eyes glued to the site, why don't you check out some GamePro TV (J.D. Roth was the boss) or this cute picture of a kitty hugging Yoshi.