Wii Football Controller Accessory Is A Boon For TV Manufacturers
Just when you thought that the way you game had been completely changed by the Wii, every now and then comes another of their cool gadgets that once again redefines the way you game. One such cool gadget is this new football accessory for the Wii.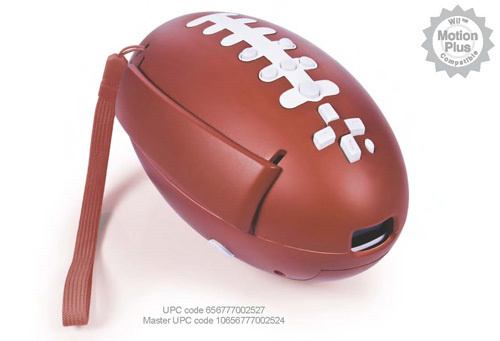 The controller is fully compatible with Madden 10, Madden 09 All-Play, NCAA Football 09 All-Play, Backyard Football and Family Fun Football are a few of the games. The Wii Football controller can also be used for playing any other Wii enabled game, all thanks to the integrated controls that are placed within the football controller itself.
The controller is a creation of CTA Digital, one of the leading gaming accessories producers. There is also a secret conspiracy that surrounds the production of this controller, it has been alleged that this controller has been secretly designed and mass produced by a company that produces T.V sets, the obvious reason for which is that they expect the gamers to break the screens of their T.V sets while playing with their new found toy.
If you are looking for some more fun, you can also have a look at this super cool N64 Controller Glove that brings the power of gaming to your palm and you fingertips.
CTA via: Coolest Gadgets