Cool Silicone Skin for Wii Fit Balance Board
The Wii Fit Balance Board has revolutionized the way gamers lead their lives. While the general perception is that those who play video games lead sedentary lives, this particular product has made video game players active and healthy. This cool silicone skin for Wii Fit Balance Board is a skid proof case and helps the gamer to play without getting hurt.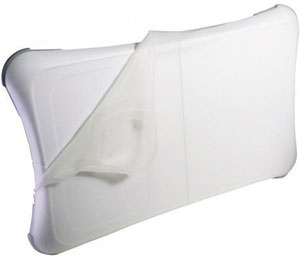 It also protects the board against bumps and scratches and prevents injuries. It is made of a very tough silicone material which can be easily installed. It comes sealed in a brand new poly bag and has a clear color so you would not even know you have applied something! Of course, you would have to buy the balance board separately.
If you use the Wii Fit Balance Board regularly, you could buy this, as it not only protects your balance board but also prevents injuries. If you are feeling stingy and do not want to buy anything, you could learn How to Build Your Own Balance Board. It would be a great idea to play more of these games as it would keep you fit and healthy.