Vtech is a Nintendo Wii Spinoff
Wii console might have a competition in the form of V.Smile by Vtech. The company has launched a motion console and is aimed at young children between the ages of three and seven. However, one may need not worry about the content for the consoles are meant to provide educational entertainment aka edutainment as opposed to violence and action seen in few Wii games.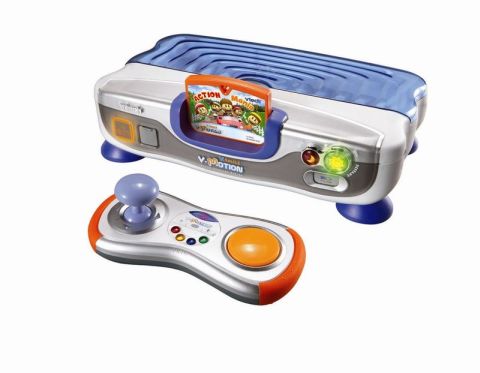 The console comes with controllers, which can be operated wirelessly, and costs 60 pounds. A number of games have been planned for the console and for me, it seems like Wii will have a tough competitio0n to deal with, especially with this age bracket.
However, the guys at the Vtech may need to reconsider the fact that Wii is pretty well positioned even among the age group it is targeting. An advantage could be the price, which is far less than the price one would have to pay for a Wii console. The guys at Vtech may perhaps need to be reminded how a kid went crazy over a Wii Christmas Gift.
Via: Toyology