Chocolate Wii Avatars Chocomiis
Chocomiis were in the market last year, but this time around, they are back with renewed zest. The chocolates measure quarter of an inch and are shaped like the much-loved Wii console. The revamped Chocomiis also carry avatars on these sinful slabs and make sure you associate Wii with not just video games but also with the taste of rich cocoa. Sitting inside a Wii shaped box themselves, these chocolates come in gourmet milk, dark and white chocolate options.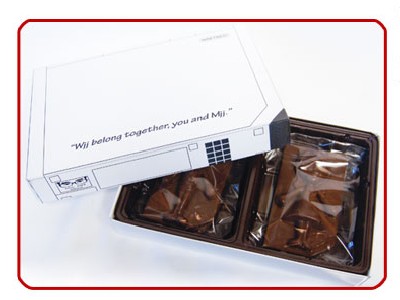 We wonder what it is about Wii that makes people be reminded of their sweet tooth. For instance, the Wii Cake Creations was just another example about the strong correlation between sweets and the Wii.
Perhaps it is the happy times spent with the console that makes people readily associate Wii with sweets. Manufacturers are not missing the point and continue to tickle Wii fans taste buds with customized sweets.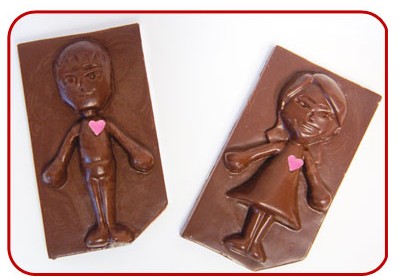 Via: PaulPapeDesign