Twilight 'Scene It' Trivia Game For Wii!
If you loved the vampires and Bella in 'Twilight', you will certainly take to this interesting trivia game called 'Scene It' based on the popular movie. The Nintendo Wii game introduces to you, if you haven't seen the movie already, the quirky world of 'vegetarian' (animal-blood sucking) and 'non vegetarian' (human blood sucking) vampires, with the teen sensation Robert Pattinson leading the pack. The Wii version is replete with puzzles, music, trivia questions,
and other fun activities based on the lead characters of the movie – Edward, Bella, Alice, Jacob, et al. You can play memory and observation based challenges too.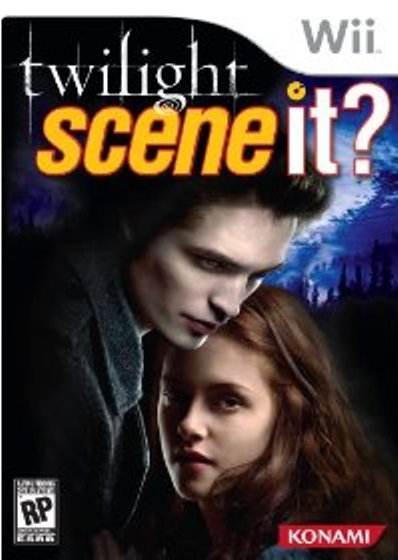 'Scene It' is a multiplayer trivia game that puts your expertise in the movie to the test. Also included in the pack, as a bonus, is a guide to organize a Twilight-themed party. If you believe you can identify with the soul of the movie, challenge your opponents to a memory test on Edward Cullen and his human love Bella.  The game offers more than 500 multiple choice questions, and there is an interesting scoring system that you might want to explore too. Convinced? You can pick one off the shelves for an attractive price tag of $49.99.
You can also check out other interesting movie-themed game like Avatar and Silent Hill, Shattered Memories.