Twilight Princess's Heroic Duo Save The Day In This Epic Statue
First 4 Figures shines the moonlight on this howling good statue featuring Wolf Link and Midna from The Legend of Zelda: Twilight Princess.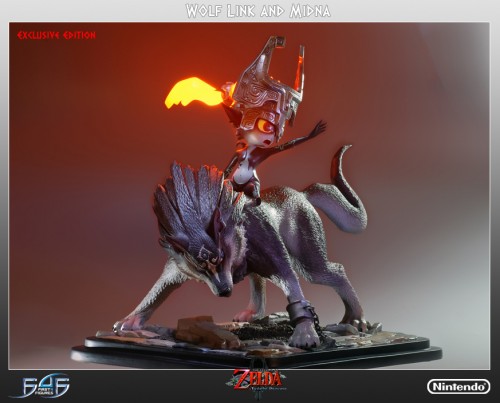 Psst! Can you keep a secret? Don't tell any other gamers that I really love The Legend of Zelda: Twilight Princess. It seems some people really get their high definition cables in a twisted knot when you mention that you really enjoyed the latest console iteration of the famed adventure series from Nintendo.
But really what is there not to like – the game is beautiful looking, the setting and characters fleshed out well, the story charming, awesome puzzles and dungeons, and you get to play as a wolf and tear the stuffing out of baddies. Winner, winner – chicken dinner people!
Now if you're like me and loved Twilight Princess, first of all – can we be friends? And second, check out this epic, but also quite pricey, 15 inch Wolf Link and Midna statue from First 4 Figures.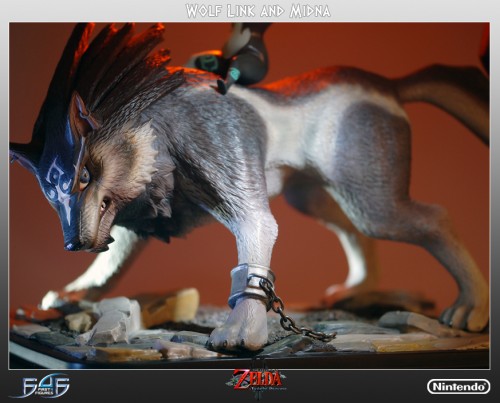 Like out of a scene from the game, the Wolf Link and Midna statue depict, in ¼ scale, the Twilight Realm canine form of our favorite green-tights wearing hero, and his Twilight Princess impish companion – both ready to take down the dark corruption that is the king of the Twili dimension — Zant.
It's gorgeously crafted and painted by First 4 Figures (who also make some cool high-end statues for other video game legends) and would look great as a center piece in any nerd cave. And for all you collectors out there in Internet land, the statue is hand numbered and comes with an Authenticity Card.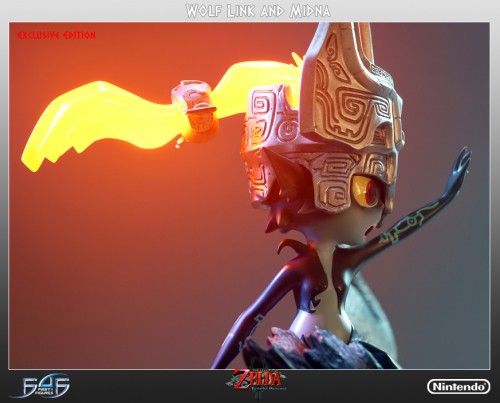 I mentioned "pricey" two paragraphs back – and yeah, this statue isn't some measly keepsake you want small children to play around with – because the "exclusive" edition, with Midna light-up hair, costs $350 smackers. Yikes! (Light-less "regular" edition costs $20 less.)
Although if you've got the spare dough, I can't see how you can go wrong with such a wonderful statue capturing an awesome scene from The Legend of Zelda: Twilight Princess.
If the price of this Zelda goody is too much for you, may I suggest these Legend of Zelda: Spirit Tracks Choco Eggs, or if your tired of Zelda all together (blasphemy!) then maybe you want to get down and boogie like The King of Pop with Michael Jackson: The Experience.
Via: First 4 Figures