What Every Nintendo Fanboy Dreams Of, This Famicom Custom Scion xB
A piece of Japanese retro gaming on stylish wheels — take a look at these photos of this Nintendo Famicom-inspired modified Scion xB on show at a California exhibit.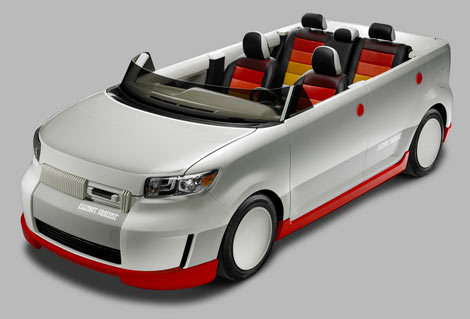 North America, and presumably the entire world, would probably have never known the now gaming empire of Nintendo without the introduction of the Family Computer (or Famicom for short.)
Really, the present gaming industry might of not reached today's successful heights if this breakthrough 8-bit console had been absent from the video game history book. So yeah — the Nintendo Famicom's existence is extremely important.
That is why I love it whenever the Famicom is used as an imaginative muse – and oh – what do we have here! A Scion xB customized in full Nintendo Famicom glory. Oh lucky days!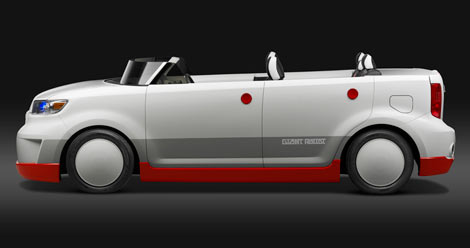 Designed by Len Higa and Eric Nakamura, this Scion xB, is custom-painted in the traditional colors of the Famicom system that was release in Japan: white and red (the gray was probably added for stylistic purposes – which I think is really cool.)
The retro gaming theme is also carried on in the interior, where the car's gear shift is an arcade joystick – and the ignition button an actual arcade button. An awesome touch.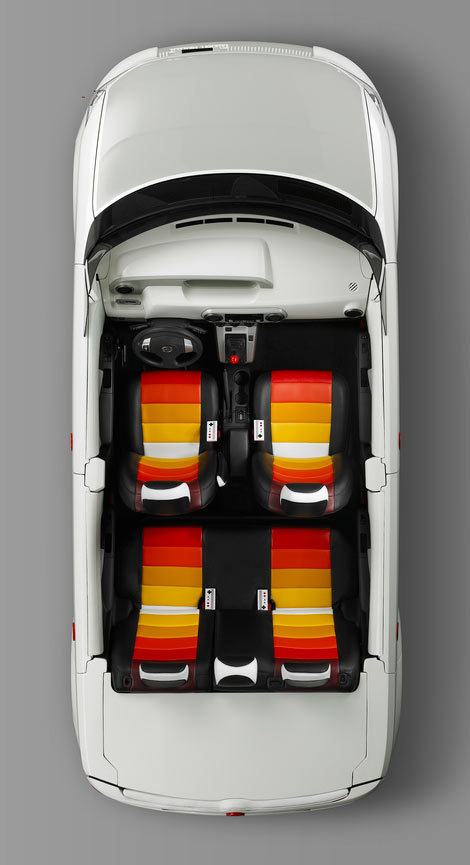 Meanwhile, you might notice the NES-style controllers on the driver's and passenger's seats. They aren't just for show, the controllers truly work, and if the information I'm going by is correct – they connect to a Famicom unit in the back of the trunk, and then by projecting the screen from the Scion's headlights onto a wall, you can play it. (Gimme, gimme, gimme! Me want car!)
Between November 13 and December 11, the Famicom-inspired Scion xB will be on display during the Pixel Pushers exhibit, curated by Asian American pop culture magazine Giant Robot, being held at the Scion Installation L.A. in Culver City, California.
I so wish I could see this car in person, but these pictures will just have to do.
Word on the street is that Sonic Colors is a really good game you might want to check out. Want proof? Then take a look at these Sonic Colors' game play videos — they're awesome. Plus don't forget that the 25th anniversary celebration for Super Mario Bros. is still going strong with the upcoming Super Mario All-Stars in December.
Via: GameSetWatch