The Beatles Rock Band Wireless Guitar Controller
"You might call me a dreamer but I'm not the only one" – the famous words by none other than our favorite John Lenon from the Beatles, might just be very true at least addressed to the part of the community that dream to play like him on his famous Rickenbacker 32, his most iconic guitar. The cool black and white 32's replica specially designed for the Rock Band all geared up with a wireless transmitter is up for sale.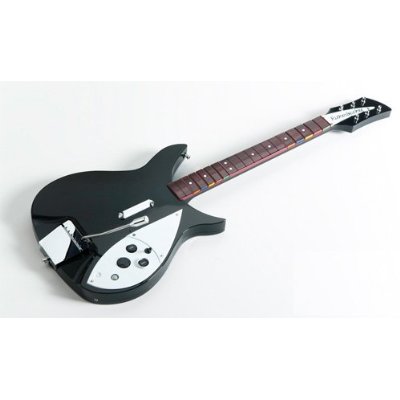 The Rickenbacker 32 was one of the most iconic guitars that was played by John Lennon on his pathway of fame, this Rock Band wireless replica might not be as near as the real deal but the producers have tried to make it to resemble the cool one from the 80s. The highlight of this new remake is a Chrome Tip Whammy Bar, probably the first of it's kind; Secondly the Strum Bar is faster and more accurate that it's predecessors, fitted with a five way toggle switch this cool piece of wireless music sells for only $99.99.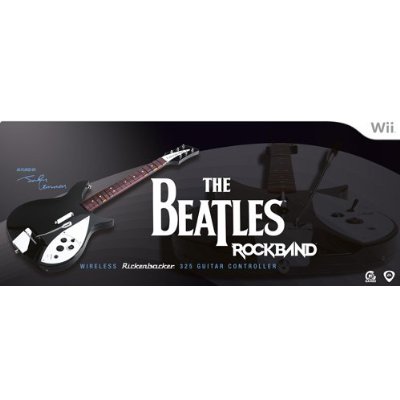 And if you were wondering that it might be one of those complex wireless devices that requires a software genius to install it and only then one could use it, you are wrong, you might not believe it but this Guitar comes with Auto-calibration sensor that makes syncing up with any TV a breeze. You might also like to check out the Wii Guitar Combo ezJam that is a cool combo for two of the most iconic Rock Games.