Retro Handheld NES Gaming Console
When I visited my uncle's place I chanced upon some old NES gaming cartridges, and I was surprised and curious at the same time wondering that these things are still very popular among the elder generation of the community. But now these cartridges have a new leash on life, the new Retro Handheld NES Gaming Console is up for sale, it is here for the re-incarnation of the classic old school games.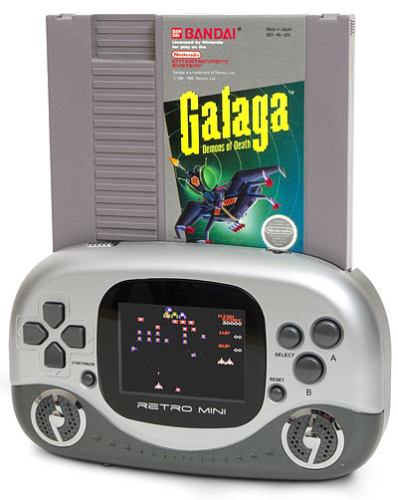 My uncle said that back in the 80s one would give anything for a handheld NES gaming console, he himself was ready to sell off his lawn mower for one! This new console plays all the old 8-bit NES games, provide you still have those old cartridges left with you. Works for around 8 hours on 4 AA batteries, it is highly efficient and portable, having a cool look thanks to the giant cartridges protruding from the top. It has a high resolution LCD screen and believe me it looks way much better than those old TV sets back in the 80s. Moreover, it includes built-in speakers with an output for headphones, and if you want to game the classic style like on a T.V set then there is an AV output provided as well.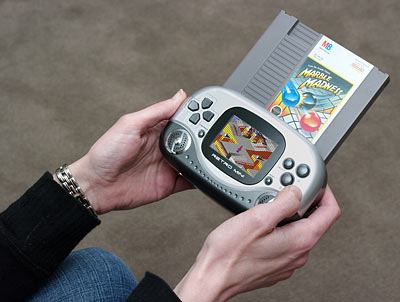 Selling for only $39.99, this is one console that needs no further wait. For those who prefer to have the huge gaming consoles in front of their T.V sets they could check out this cool SNES NES combined console, an awesome combination of the two classic gaming consoles.