Super Mario Wall Sculpture Makes You Nostalgic!
Super Mario has been blown up and hung on the wall as a sculpture designed using a vector program. The sculpture stands at 1.60 m and the sheer size of the sculpture in comparison to how we have been used to looking at Super Mario in a miniature form, does make you nostalgic.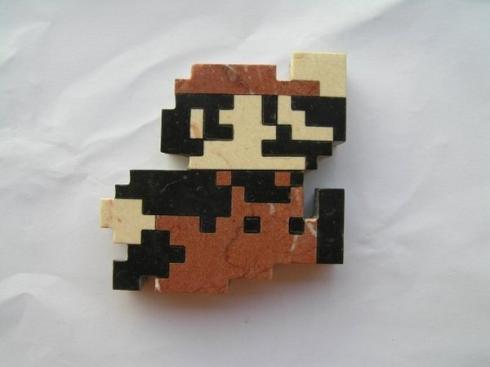 This Super Mario sculpture is inspired from happy childhood memories of the game. Marco Pedri has done a great job in creating this mosaic sculpture of Super Mario. Different parts of the mosaic have been made from different kinds of marble, to bring out the effect of the pattern. And the effect is such, that it rekindles our interest in the game, cutting across various age groups effortlessly.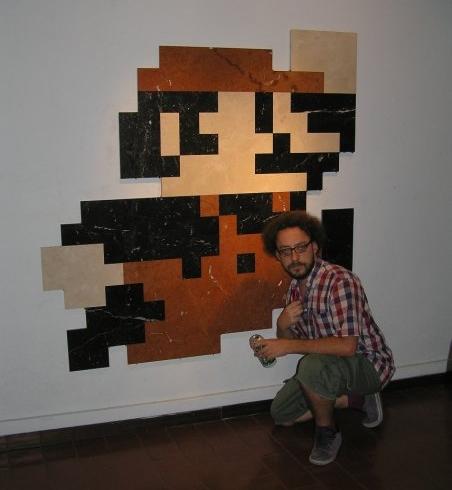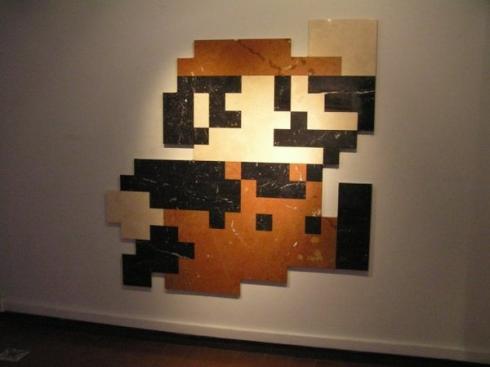 I am sure everyone has played super mario atleast once in their life. It clearly spans through different generations and has evolved successfully into a lovable 'must have' game. While you decide whether or not to get the Super Mario Sculpture up on your wall…you can also take a look at the Super Mario furniture and the Super Mario Laptop Decal which will give your home a great Super Mario makeover!