A Cute Super Mario Tote Bag
When you think of video games the first game that comes to mind is Super Mario and even now in this day and age of gaming consoles becoming part of our lives, Nintendo Wii's Super Mario Bros. still rule! Such is the brand image of Super Mario, and if you are a big Super Mario fan, or you know someone who is, then you would also know that Mario Collectibles give you the greatest satisfaction.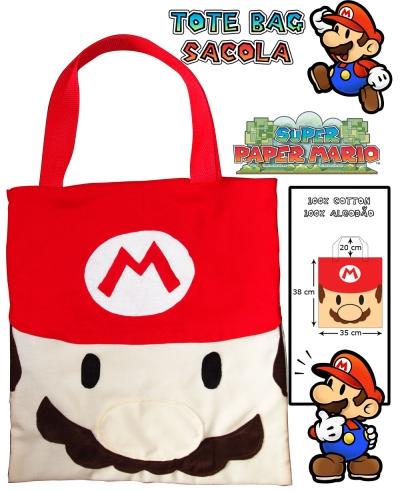 This Mario Tote Bag is one you can flaunt around, to show that you are a huge fan of the game and of the brand. Renatahashimoto, brings to us this superb Mario Tote Bag, which portrays the Mario face which makes you love the game. It is available for $15 on the artist's Flickr page.
If you are a great Mario fan and are looking for more collectibles then you should take a look at these Super Mario Bandages, and Super Mario Wall Graphics  Decals.
Via: Spritestitch