Super Mario Piranha Plant Craft
Super Mario fans are fond of creating Super Mario art and their creations can range from anything between edible goodies to plush stuffed toys. Unfortunately, things went horribly wrong when this Piranha plant was made during craft class by a fan, she has not been seen since..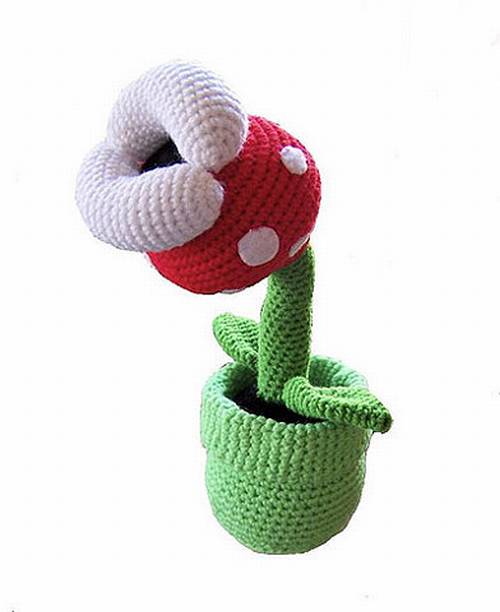 The Piranha plant is a familiar and expected yet unpleasant visitor in the Mario games. Continually popping out of pipes and eating Mario or Luigi every time they ventured near, the Piranha plant is not one to be messed with. It doesn't have many fans for this reason but some of us have a destructive side to us that call out to the gory creatures and, thus, this knitted Piranha plant came into existence in our world.
In all its angry red glory, the Piranha plant has its mouth wide open and ready to gobble up anyone who comes close enough. After already having consumed its creator, the Piranha plant has escaped from the Super Mario art class and may be hiding in a pipe near you. Be warned, it is unarmed but most dangerous! Let's stick to making less dangerous Nintendo art, like the cute Super Mario Russian Dolls.
Via: FFFFound