MadWorld Figure Craft
When it comes to the creation of action figures, it is usually done best by the company that created the character such as MadWorld. That's just what the companies think though; fans know they can do it much better. And this time a fan has evidence to prove this old belief.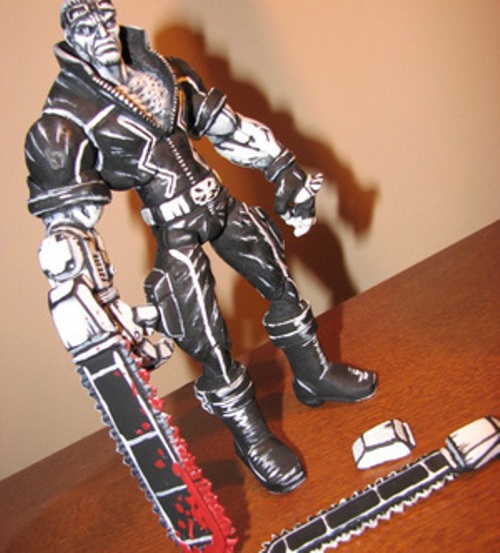 A figurine of MadWorld protagonist Jack Cayman that has surfaced on the Internet is causing much excitement amongst fans. Jack is seen right after a mad kill in this sculpted version of him standing at just over 6" tall and holding his blood-splattered chainsaw. In all his white and black gory glory, the attention given to the recreation of Jack is amazing. The zombie-like Cayman looks ready to decapitate another enemy with his faithful chainsaw.
The figurine has movable joints, so you can play out some massacres roles with him. Three chainsaws come with the figurine, one clean, the other gory and the third with the blade retracted. They can be attached to the arm with magnets. The miniature Jack is being auctioned on eBay and the bid is pretty high already, just in case you want to get your hands on this one. And if you're broke, then just be happy knowing that the MadWorld Game Site is now available.
Via: Wired/DeviantArt