Super Mario Paper Hammer Automata Looks Great
Super Mario has never been more popular than the game is now, even after almost 3 decades. The proof for this remark lies in the different merchandise and artifacts, which are all dedicated to the characters of the game. Here is a cool Diorama of Paper Mario Hammer. The coolest thing about this is that the hammer actually works and moves. The diorama consists of Mario and a Goomba which is being smashed by a hammer that moves.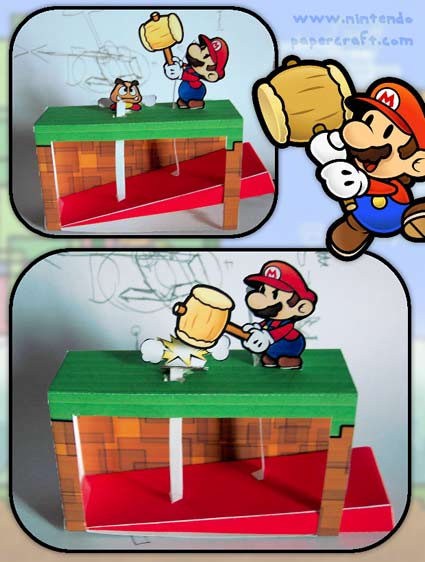 It can be built in just 30 minutes and here is the download link to build the paper automata. It looks colourful and playful, and I would certainly not want to miss the chance of building something as cool as this on my own. It would be a great way to spend a boring afternoon when you have nothing else to do but shiver in the wintry weather and watch the snowflakes fall outside the window.
Moreover, such a Diorama could shake you into activity and you might start playing games more often and get out of that wintry stupor! You could also brighten your mood by buying one of these cool Smart Mario Caps. If that doesn't force you out of inactivity during winters, you could try these playful Mario Bouncy Balls.
Via: Dug North